Your bathroom is your personal sanctuary where you unwind, spend alone time, sometimes even have your best ideas, and perhaps reflect and introspect about life. Yet, our bathrooms are often neglected and thought of as a purely functional space when in reality, they are a lot more. So, give your bathroom a much-needed makeover by sprucing it up in style with these useful tips.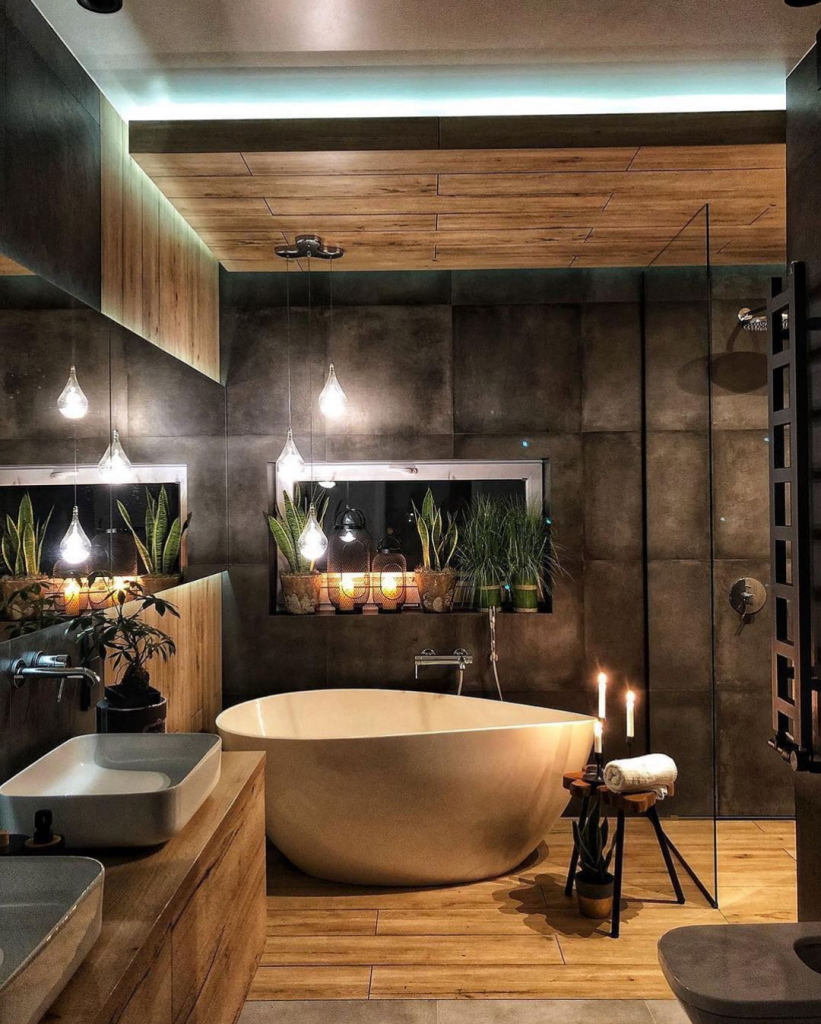 Make it Well-Lit
A bathroom space that has good lighting looks better instantly. While natural light through a window not only creates room for ventilation, it also lets the bathroom feel less cramped. For privacy reasons, cover the window with frosted glass that is almost opaque but doesn't stop light from filtering in.
You, however, still need to invest in good lighting for functional and aesthetic reasons. A layered lighting scheme is therefore one of the best ways to make your bathroom well-lit. For tasks like shaving, brushing, makeup, etc one can install a light source either on top of the mirror, or two on both sides. Or, opt for a mirror with built-in LED light that illuminates it from all sides, giving you ample light for all your tasks.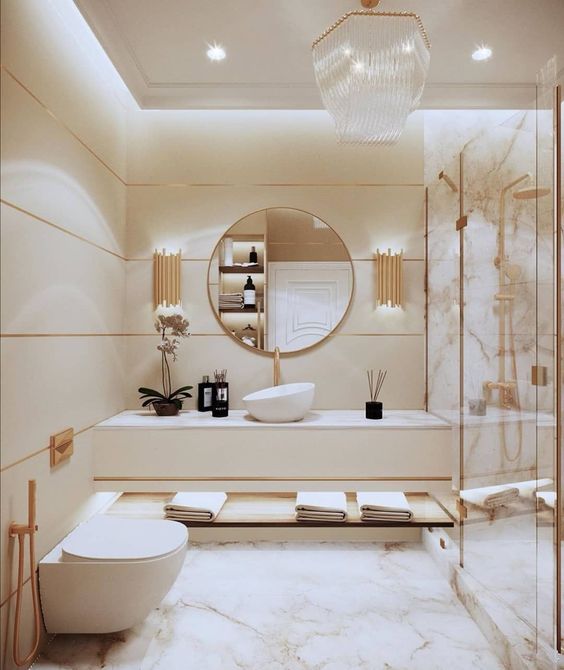 You can also add ambient lighting in the form of spotlights, track lights, strip lights and wall sconces which can be used when you don't want the space to be very brightly lit up, especially in the middle of the night. By having two-three light sources, you can give your bathroom a regal touch.
Invest in Elegant Bathware
What's in your bathroom makes all the difference in lifting the decor of the space. An inviting bathroom can do wonders for your mood by giving it a spa-like ambience. One of the simplest ways to do so is to invest in bathware and accessories that'll enhance its decor. Invest in beautiful soap dispensers like this one from Nestasia that are shaped like little bathtubs and make a stylish statement. Place fluffy hand and face towels that add that hotel-style vibe like these from D'Decor. You can even get monogrammed ones for a personal touch.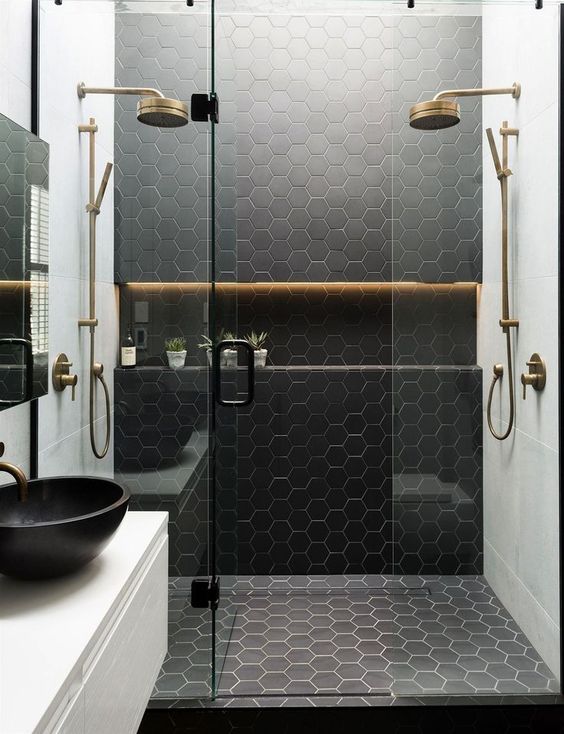 And if you are looking at revamping your bathroom space from the ground up, opt for new and elegant bath fittings that will amp up its style. These days, you can choose from faucets and shower heads in matte black, brass, gold and copper hues as well as different patterns and designs. Brands like Kohler, Artize, Axor are a few that pioneer in creating luxury bath fittings.
Improve the Decor
Don't want to buy a bunch of bath accessories? You can play around with your bathroom's decor in other ways too. If you have a blank wall, highlight it by placing art here. Perhaps interesting quotes that make you ponder, or stunning imagery, or even a painting. Frame them well so that they are easy to clean with just a wipe, and stay intact.
Bring in some greens by placing a potted plant or two in the corner, on a shelf, or near the window. Opt for indoor plants that are easy to maintain like peace lily, succulents, or a branch of money plant in water.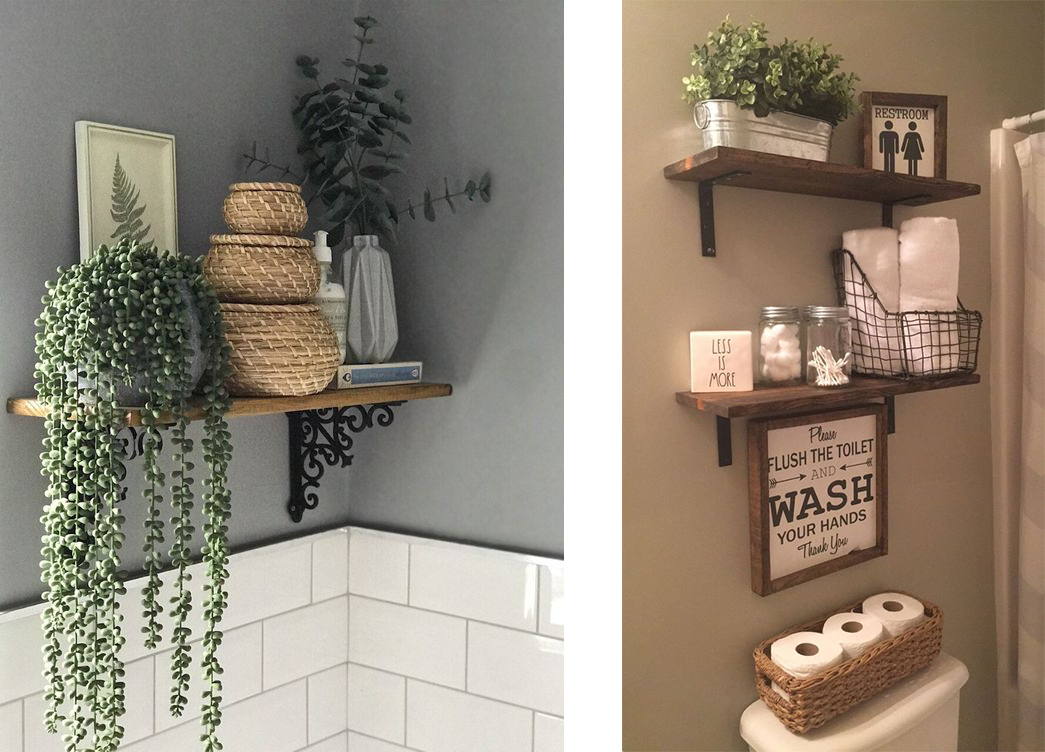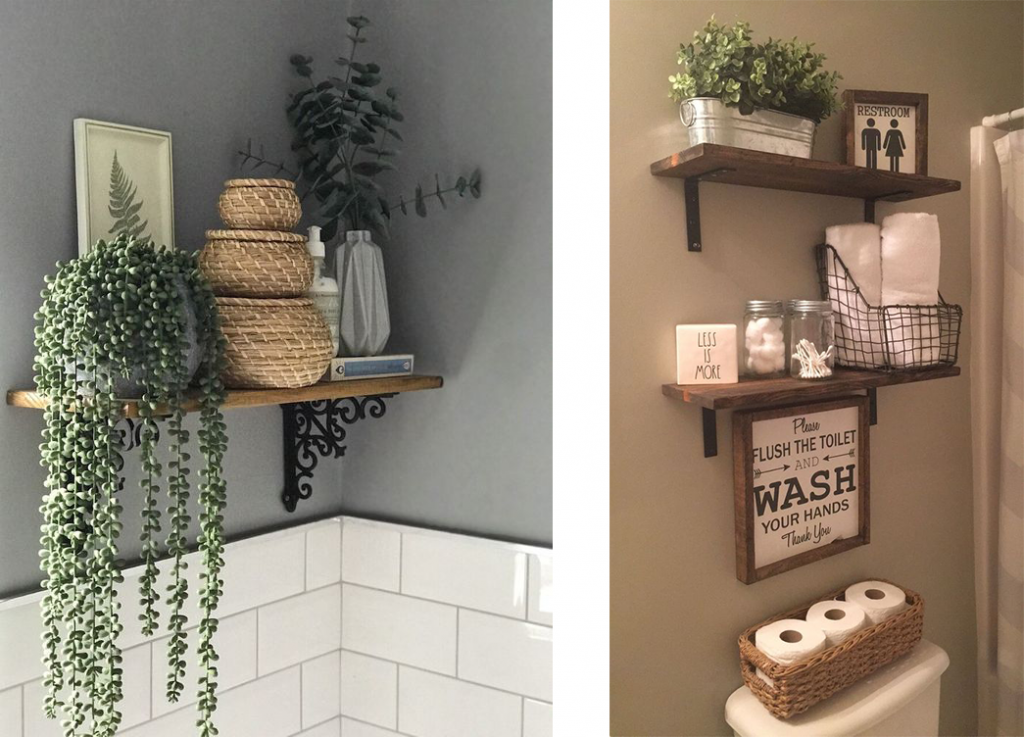 Add a Big Wall Mirror
Nothing makes a bathroom look more spacious than a full-width mirror running across one wall or more. Not only is this a functional addition to ensure you can get your grooming right, it reflects light and makes your bathroom look much bigger than it actually is. If you are worried about splash stains, make sure you keep some distance between the tap and the mirror and invest in a deep basin that prevents too much spillage outside.
Mirrors are overall easy to maintain and can amplify any space even if it is dimly-lit or there's no window. These days, you can even get mirrors with a mist pad inside that doesn't let them fog up when you use hot water. The ones with light strips around them can be great for applying makeup. You can even add one big mirror and a smaller, closeup mirror for a more detailed view.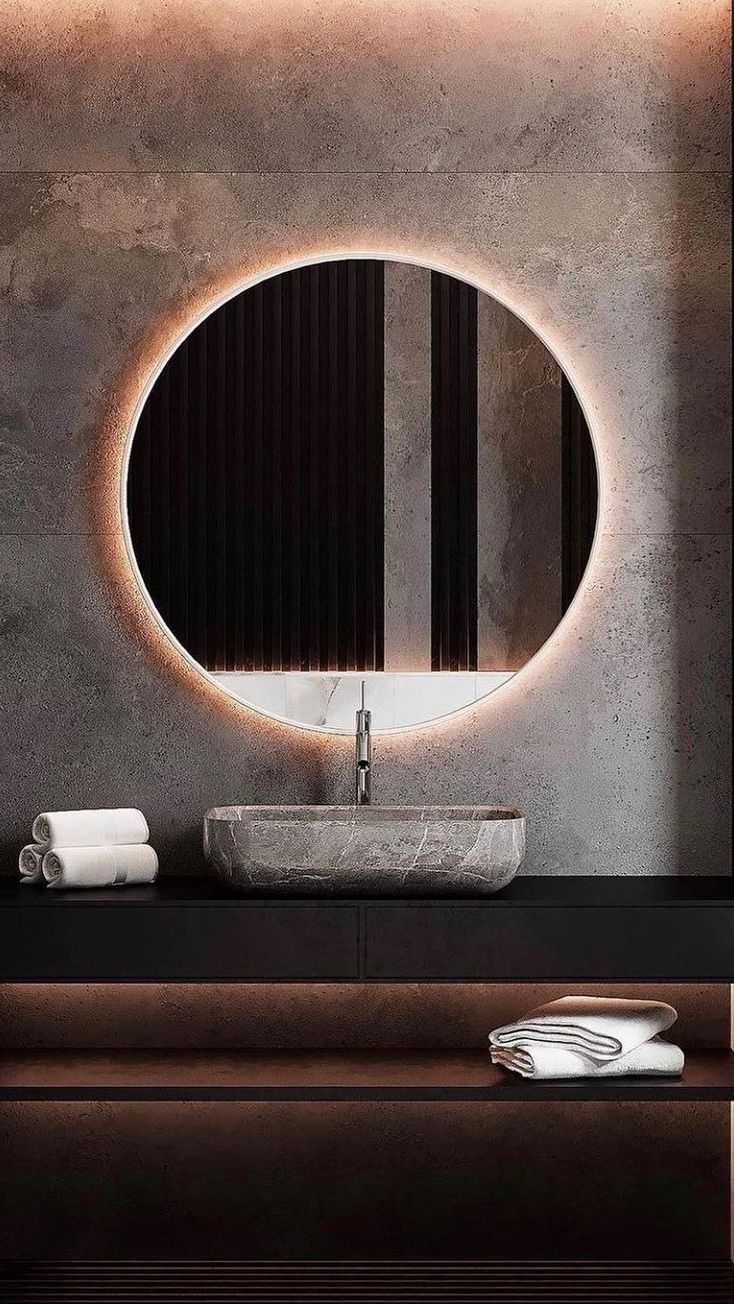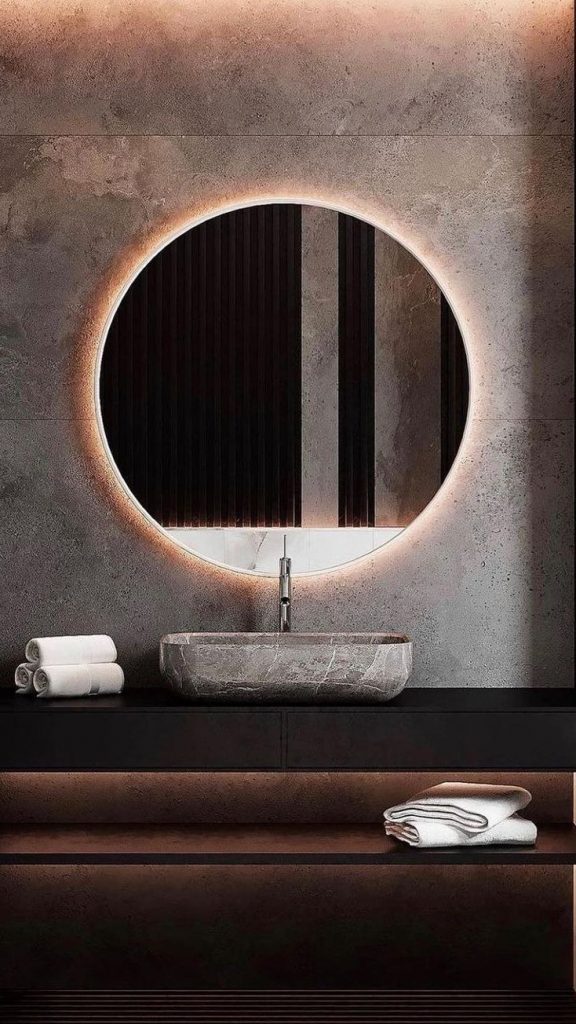 Pay Attention to the Door
The gateway to your personal sanctuary can also be amped up so that it doesn't look drab from the outside. Get creative by placing a quirky quote that'll make you chuckle. Perhaps hang his and hers icons like the ones you find in pub bathrooms, or simply paint it a bold, vibrant colour that makes it stand out.
The door can be as stylish as what's inside the space, giving you and your guests the perfect entryway for what lies ahead. This is probably the first few things you see soon after waking up, make it appealing to your eyes, and personalise it as per your liking. If you are looking for a durable material, opt for a PVC or FRP door that is resistant to moulds and moisture, and comes in a variety of colours and textures to choose from.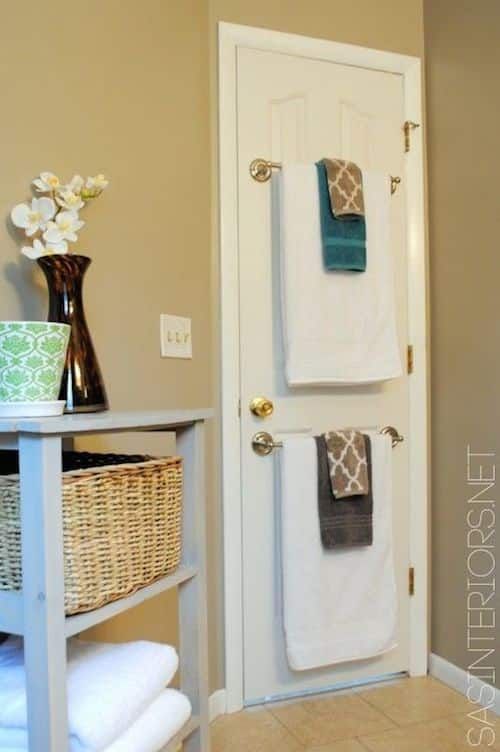 With these easy, handy tips, you can convert your boring bathroom space into a fabulous one, without spending a bomb. Click here to get more tips on how you can create the most beautiful bathroom for your home.