All the medieval homes loved their gardens but as the modern homes went on elevating their floor above the ground, balconies became a must-have. The balcony is the crucial spaces for us to chill out with a cup of warm coffee or grab a corner with a book. It is like the multipurpose spaces in our homes that are used for everything and by everyone.
While we are designing and styling all those interiors, balconies do not fall behind. Right from adding furniture and planters to other items required for your leisure time, the balconies are now getting equally comfortable, cosy and chic. So this quick read will help you to revamp your neglected balcony and make it ideal for all the users.
1. Get the sizes right!
One of the most important things in Balcony design is getting accurate dimensions else you will end up with unnecessary open space and uncomfortable furniture or something that feels like cramped up storage.
The easiest way to get this point right is to decide beforehand how you wish to use the space. Create a mental image and then look for items that fit in perfectly. For more accuracy, you can even grab a measuring tape but otherwise, an approx idea is also enough at times.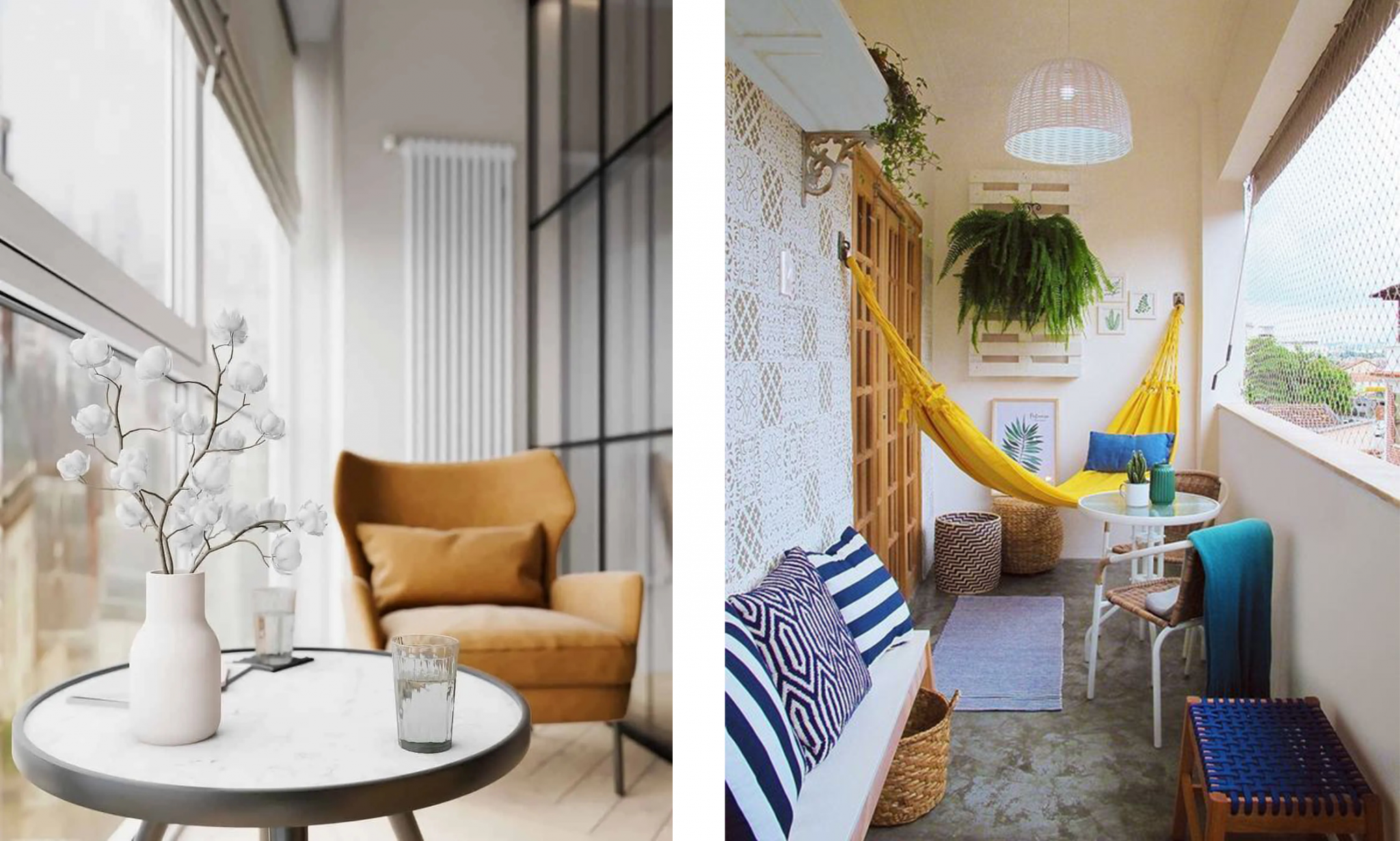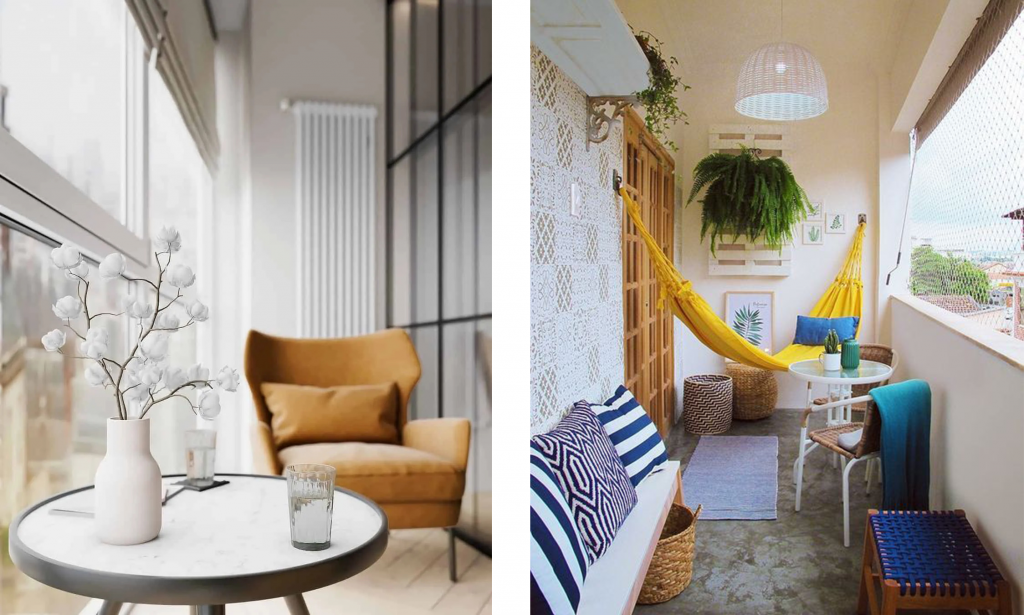 2. Know thy function
Before you start searching for all the items to decorate your balcony decide how you plan on using it. Map your usual activities there and how you would like to spend time on your balcony and then start collecting all the items for that ensemble.
Some examples of converting a balcony into space for a specific use include:
1. An informal seating
The perfect space to move your conversation outdoors. Balconies can fashion all kinds of seatings from bean bags and poofees to loveseats and benches. It all depends on how much space you have and how you wish to use it. We recommend going with a basic bistro set for small narrow balcony spaces.
2. An unconventional office
With work from home taking the world by a storm people are inventing all kinds of home offices. One of those includes an outdoor indoor office space in the balcony. Very few balconies are spacious enough to accommodate elaborate office spaces but most of them can hold a work desk and a chair. Some more tips for designing a work from home space can be found here.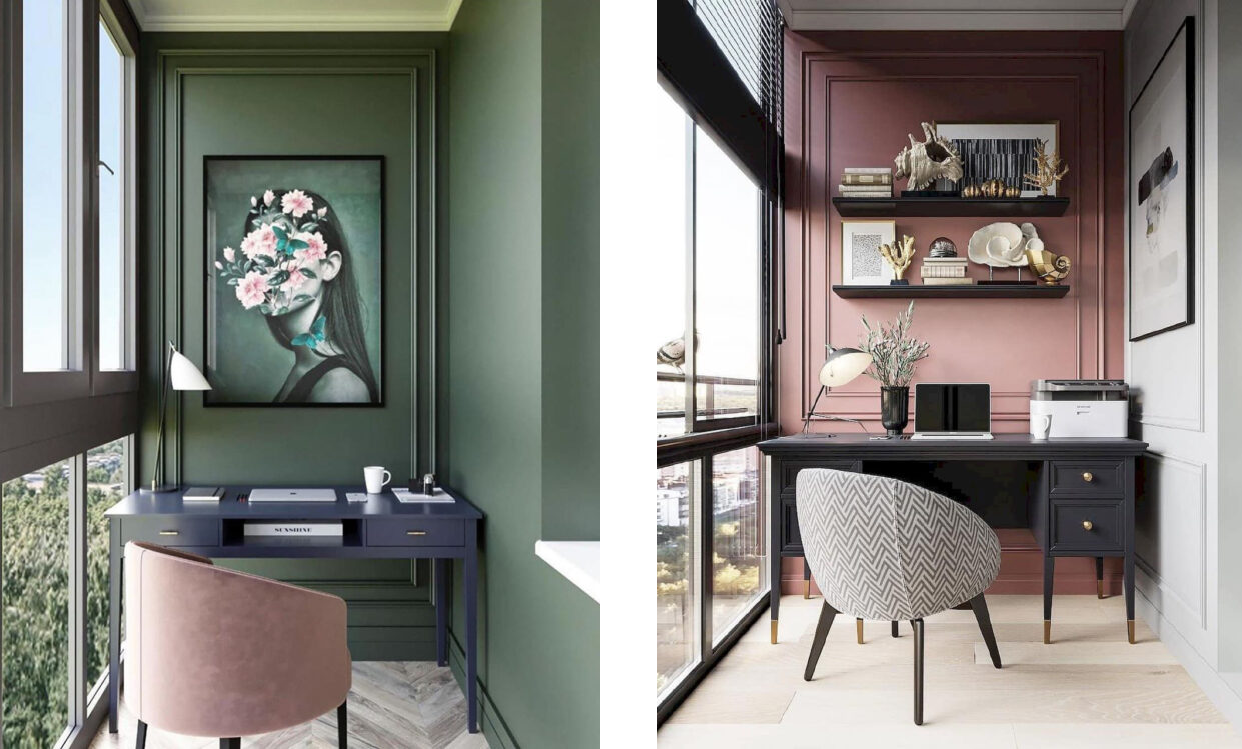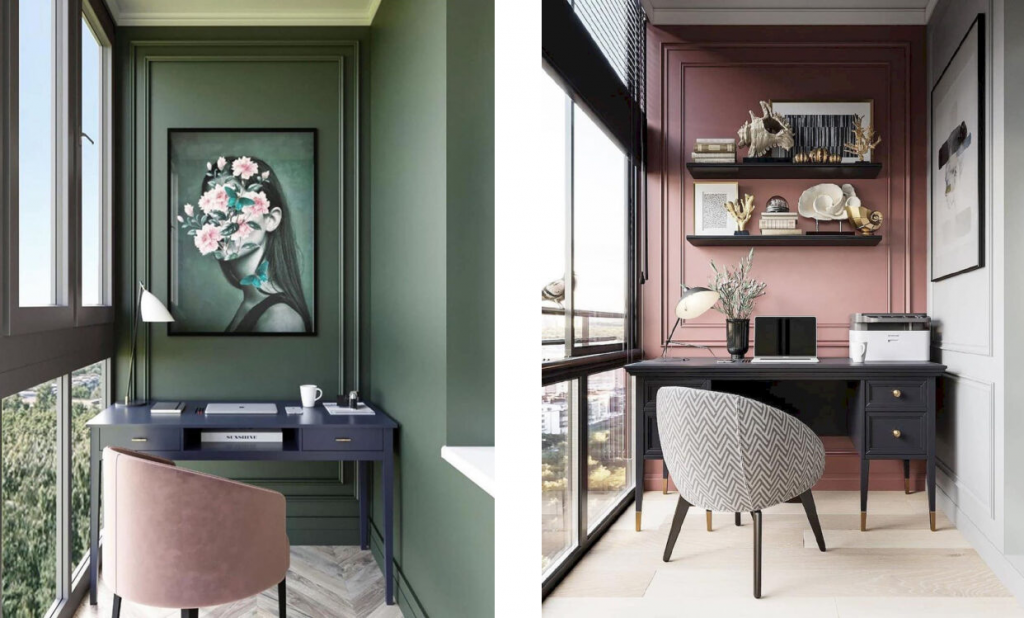 3. An outdoor dining
With outdoor dining and dining outdoor both only in dreams or memories amidst this pandemic, we all have to be satisfied with this semiopen dining space. Arrange some bare minimum furniture with a few decor items around the balcony and throw a mini dining party for your family.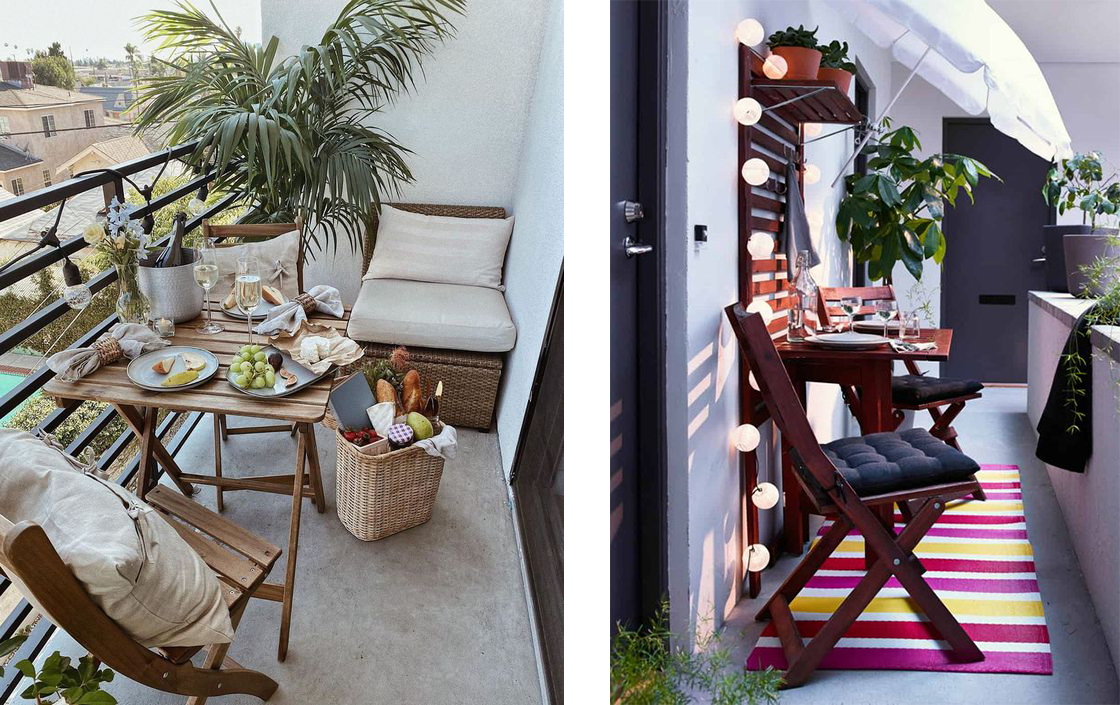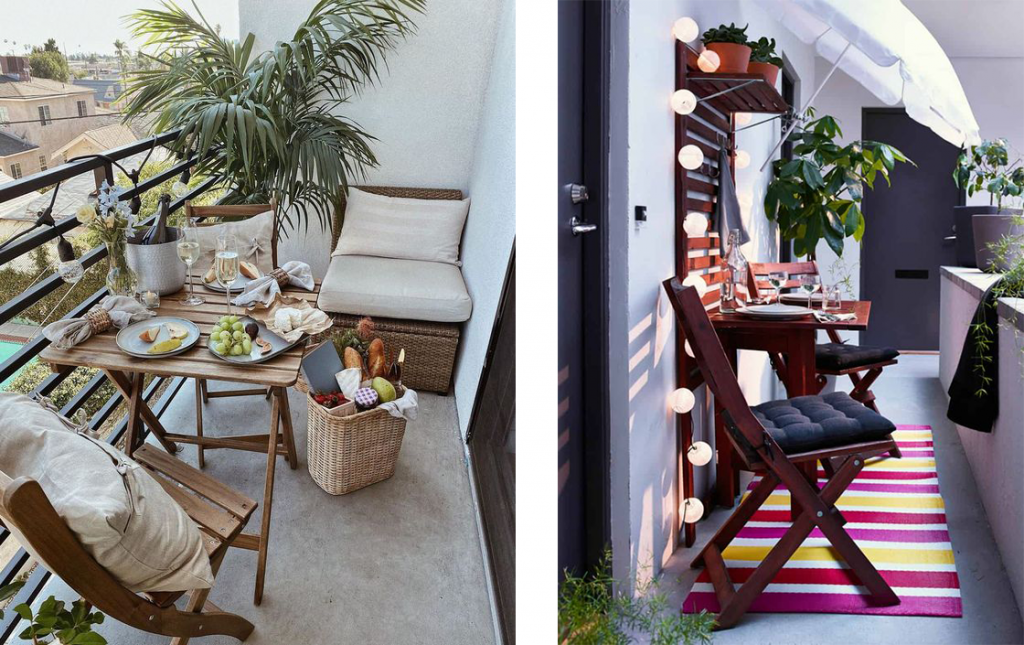 While trying these, keep the function of that space in mind. Think about what you most do in the balcony and make sure your furniture caters to the same. Go for folding chairs and tables if you wish to opt for a more versatile look.
3. Get only that is tenacious
The biggest issue with decorating a balcony is its wear and tear due to weather, rain, dirt, dust, etc. Though we want the balcony to look like an extension of the living room while selecting furniture or decor items for the balcony ensure they are durable and long-lasting. Also, keep them clean at all times.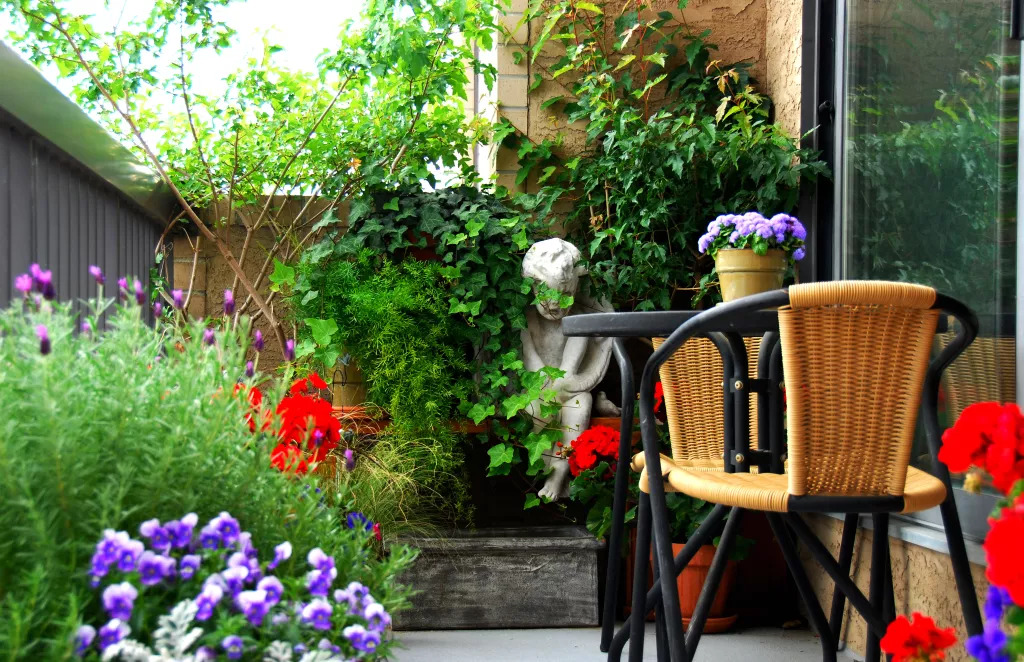 Varnish the wood, paint the metal and avoid using soft furnishings if you live in a humid region with uncertain rains. Neglecting proper maintenance can lead to ruined furniture and a space no one wants to use.
4. Light it up!
Though we all love to swoon over the dusky horizon or watch the city lights from our balconies, adding some light fixture is a must. But instead of simply putting up those typical LED bulbs, opt for some ambient light fixtures. Mood lighting the balcony gives the space a twist and makes it more relaxing or romantic.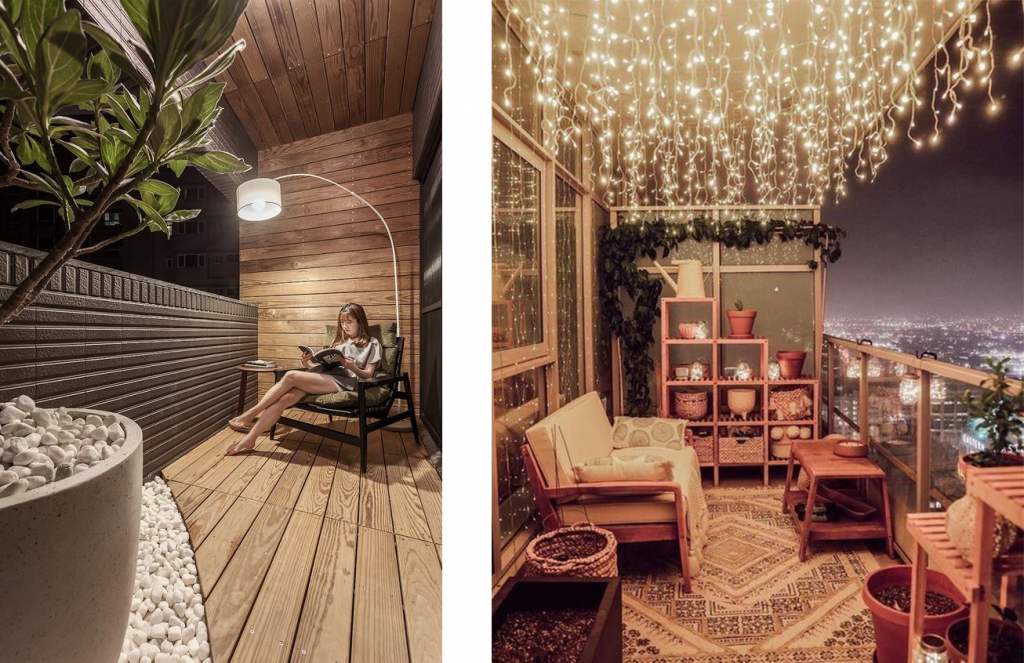 While selecting the light take into consideration the furniture and decor you have and how it can complement it. It's not just about the light that it emits but also the fixture so be well aware of the mental image you have of your balcony before buying anything.
5. Wrap it up with Greens
Irrespective of the function and the style of furniture, make sure to add a lot of flora around it. The balcony looks incomplete without its dashes of green. Fill the empty corner with a slender tall plant or build a vertical garden on its adjacent wall. As opposed to our suggestion about limiting the number of indoor plants, when it comes to balconies we say feel free to go all crazy.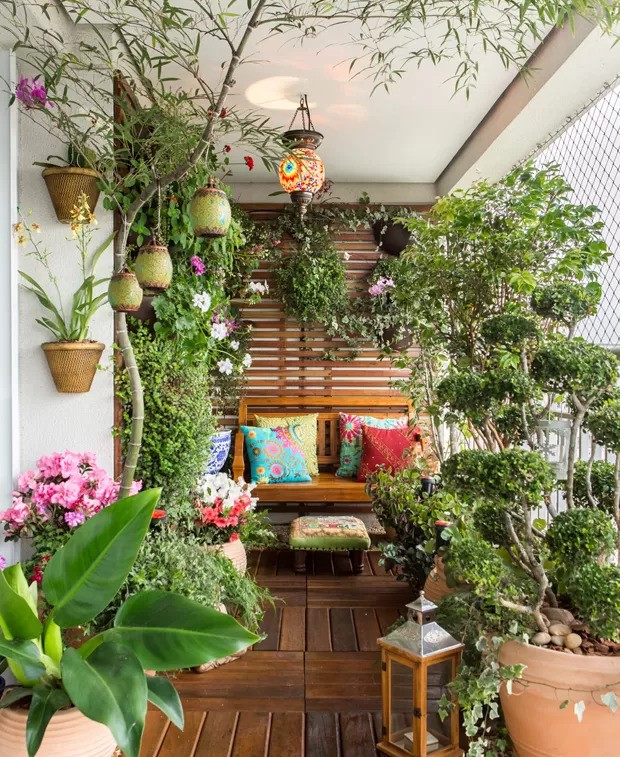 The only thing you will have to mind is the upkeep of your tiny garden. If you have a green thumb then don't shy away from adding as many plants as you want without cluttering the space. From small potted plants to climbers on the wall, the space looks even more lively decorated in green.
Hope you found these tips helpful. So discard all the unused stuff from the balcony and give it a fresh new look using these simple tips. Do share your experience with us in the comments below. Click here to know more about Alcove Studio.