INTRODUCTION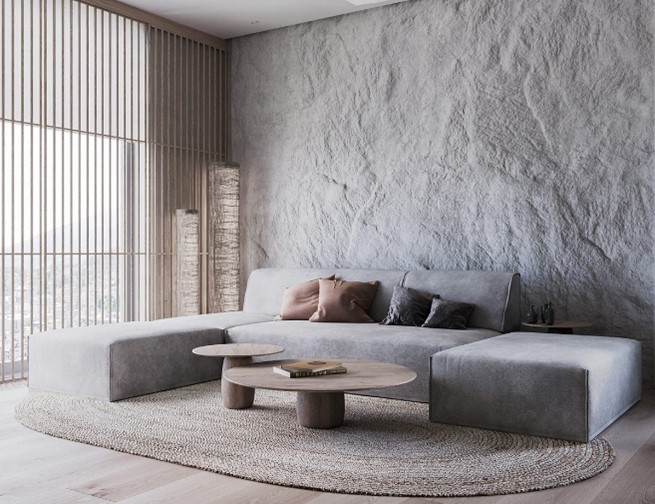 Image credit- http://www.home-designing.com/how-to-decorate-your-home-with-texture
While creating a new interior design concept, texture is a must if you want your room to stand out and be the centre of attention for all of your guests.
Adding texture in interior design determines how a space feels upon first glance. It will significantly influence the mood and visual impact of your room.
It a key role if you want to make a space appear attractive, appealing, and beautiful.
It is regarded as an essential component of interior design that aids in creating a seamless enviroment that sparks beautiful compositions and designs in your space.
Hence, texture is crucial to interior design. It frequently goes unnoticed and looks to have been forgotten, but it has the amazing ability to give a space more depth and beauty.
IMPORTANCE OF TEXTURES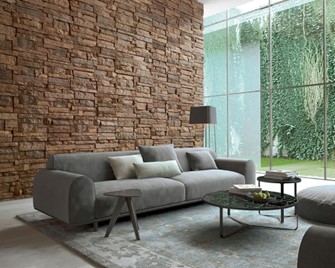 Image credit- https://blog.zeelproject.com/46-the-importance-of-textures-in-interior-design.html
After comprehending the role of texture in interior design, we need also understand its significance.
Have you ever looked at your space and felt that something was lacking or unfinished even though all the elements of a design, such as the colour scheme, furniture, and décor items, were present? If so, the straightforward solution to this issue is texture.
Here is the rundown of the importance of texture in interior design –
Texture provides balance:
For your design to appear harmonious and well-balanced, contrast is crucial. When texture is used in interior design, the most crucial components stand out and can be well balanced to avoid any limitation.
Texture provides Visual weight:
Visual weight has the ability to draw attention to itself. Your design will add more value and become more attractive and appealing by including a good amount of texture. Depending on the type of room or space, texture can make a space feel smoother or more personal.
TYPES OF TEXTURES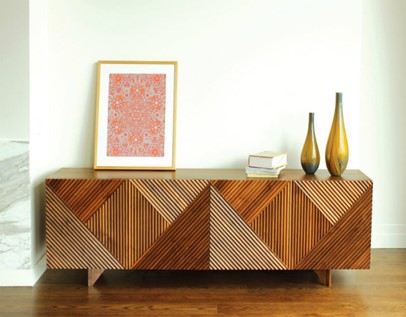 Image credit- https://delightfull.eu/inspirations/2015/11/24/midcentury-modern-sideboards/4/
Let's first have a look at all the different sorts of textures used in interior design before discussing their use in various rooms.
Tactile Texture: This is referring to the actual surface texture. In other words, how a surface feels—whether it's grainy, smooth, rough etc.
Visual Texture: This style of texture interior design, also known as illusionary or simulated texture and is created by colour or pattern.
IDEAS TO USE TEXTURE IN INTERIOR DESIGN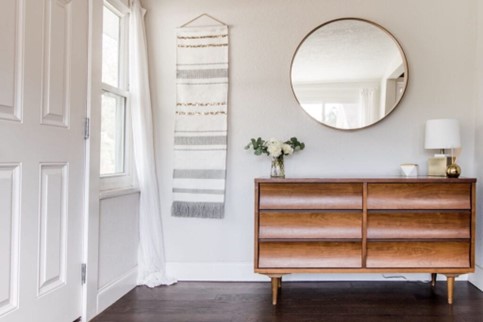 Image credit- https://www.mymove.com/home-inspiration/interior-design/the-importance-of-texture-in-interior-design/
All of the reasoning for using texture is fine and wonderful, but it won't help much if one doesn't know how to apply it in your home. Here are a few ideas for incorporating texture into a space:
Architectural Elements: If you're lucky enough to have crown moulding, chair rails, or tray ceilings in your home, make them a focal point.
Furniture: A distinct atmosphere is created by the use of marble tabletops, satin reading seats, and wooden benches.
Décor Items: Shadow boxes, knick-knacks or even flowers could be used.
Floor and Wall Coverings: A well-placed throw rug or even a pattern on the walls will add a tonne of depth to the space.
Textiles: Make the area stand out by adding fabrics like slipcovers, toss pillows, and even blankets.
A note on choosing texture vs. pattern: Although these two topics are frequently discussed together, they are separate but equally important design elements. Texture refers to how something feels, whereas pattern refers to a visual print. Rather than favouring one over the other, make sure to incorporate both into your home design.
HOW TO INCORPORATE TEXTURE IN INTERIOR DESIGN
Mixing texture in interior design is not just a case of combining different materials and finishes. You should look to integrate different ways to add texture too. Here are six possibilities for bringing texture into your room's design to get your creative juices flowing.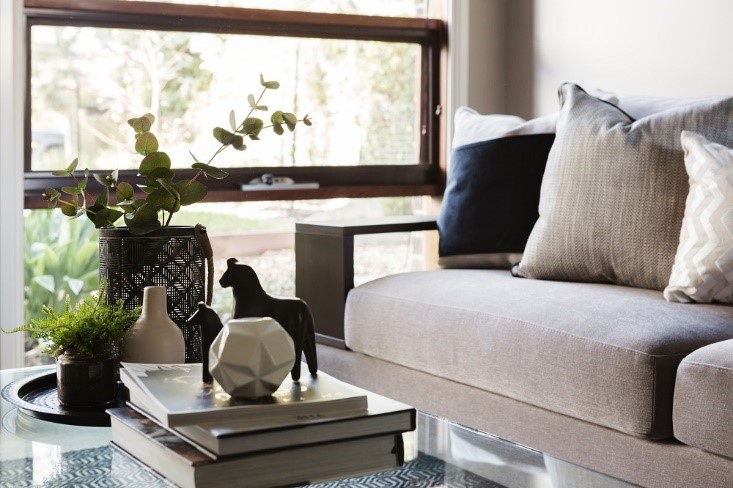 Image credit- https://www.pabs.com.au/the-importance-of-texture-and-layering-in-interior-design/
In order to create a scheme that is rich and has depth, layering is crucial in interior design. The contrast of matte and glazed decorations, book spines, glass lamp bases, polished stone fireplace hearths, and wall treatments are just a few examples of how texture can be combined. These layers have the power to produce an engrossing and captivating experience as well as to generate textural discussion.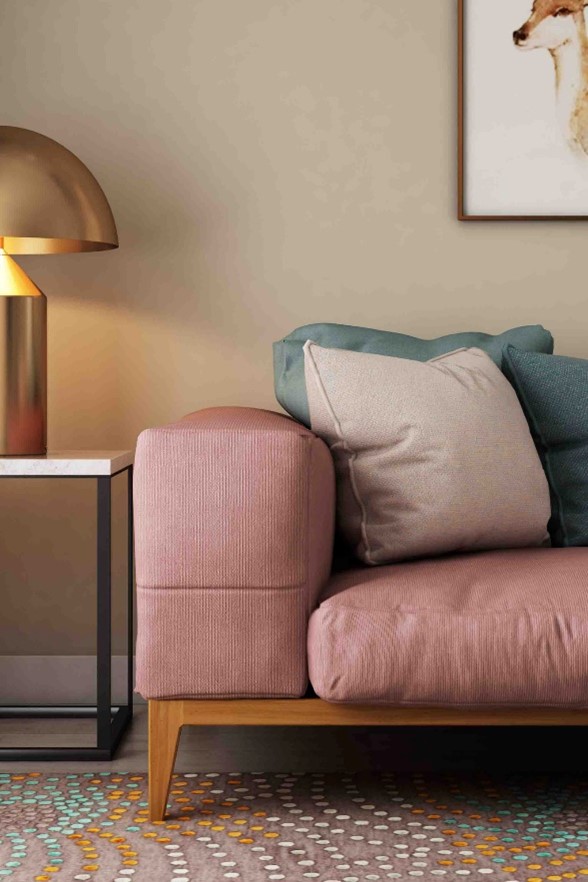 Image credit- https://www.architectandinteriorsindia.com/products/16902-maishaa-launches-a-new-collection-of-furnishing-fabrics-essence
The most crucial point made here is that, even when a room's colour scheme is identical, contrasting materials can be a great method to create balance. It's critical to consider fabric in all its forms, not just in the obvious places like sofas and armchairs, such as curtains, blinds, and lampshades. When the seasons change, textural contrasts can also evolve. For instance, a linen sofa might switch from having pillows made of cotton and silk in the summer to velvet and faux fur in the winter.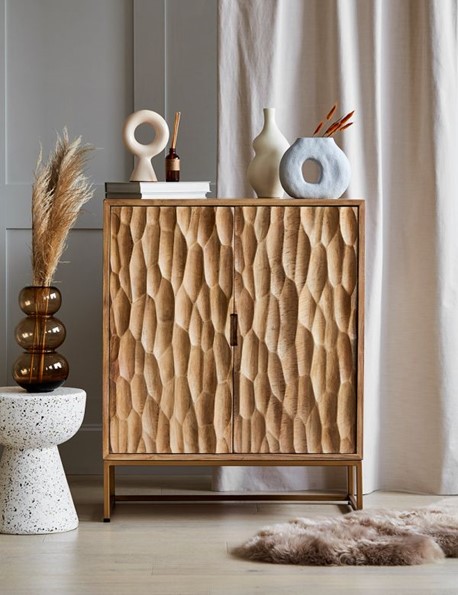 Image credit- https://www.roseandgrey.co.uk/mango-wood-and-brass-textured-cabinet
Exploring furniture texture is crucial, especially when there is physical contact. As your eyes scan the space, you may notice it to be subtle. Think about using a cool, smooth marble table, dining at a rustic oak table, opening the drawers of a chest with shagreen upholstery, and unwinding on a plush velvet sofa.
Play with Textured Home Accessories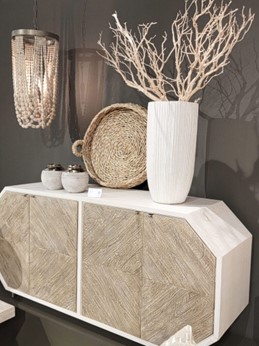 Image credit- https://dkorhome.com/textured-home-design-trends-2022-high-point-market/
Accessories like as vases, ornaments, sculptures, and mirrors can be used to make a statement. Yet, it's crucial to avoid adding too many contrasting finishes or a lack of focus. The goal is to develop a variety of characters who are sympathetic to one another and work together to add variety and mystery to the environment.
Decorate with Plants & Flowers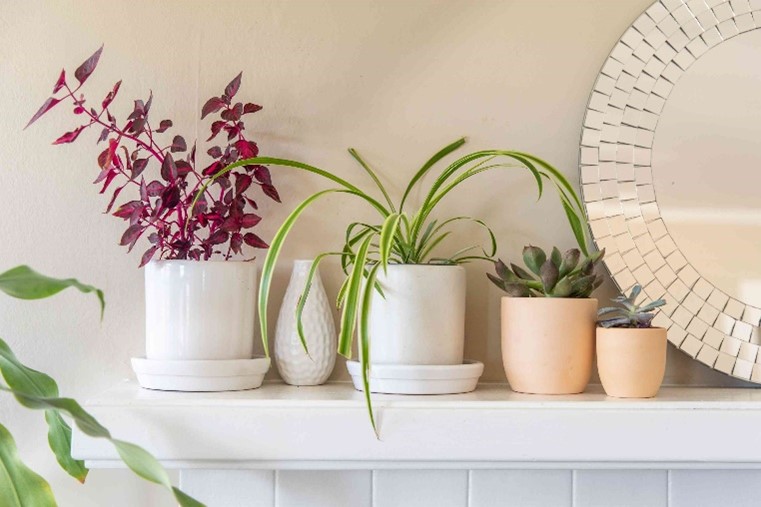 Image credit- https://www.thespruce.com/ways-to-decorate-with-plants-4049334
The visual textile in a room's decor is the variation in form, petal and leaf shape, height, colour, and vessel. Choose plants and flowers that complement other textures in the room, such as a large palm's glossy green foliage complementing lacquered, strongly shaped furniture. Vases should coordinate with an existing texture in the space, such as a lamp base or ornament.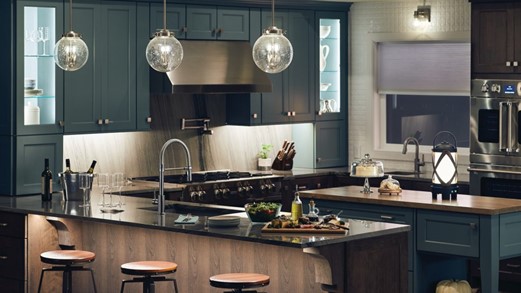 Image credit- https://www.evogreentech.com.my/how-can-layered-lighting-design-transform-your-space/
Another element in the space with a dual texture aspect is the lighting. The texture provided by the lamp's appearance and feel is important, but the light's actual rays are what have a more striking appearance. Compared to cool white light, warm white light creates a softer, more ambient radiance. The texture changes depending on where these light sources are placed. Lighting is an intricate process that involves mixing different light source kinds, temperatures, and distribution patterns.
CONCLUSION
The value of texture is evident whether you decide on a throw rug to warm up your bedroom or a wooden coffee table to breathe life into your living area. It makes the space whole. The element that helps take your interiors to the next level is texture. Do not be afraid of it inside your home. Use it instead to design interiors that seem like they belong in a magazine.
References-
https://www.luxdeco.com/the-luxurist/texture-in-interior-design
https://www.livspace.com/in/magazine/what-is-texture-interior-design
https://foyr.com/learn/how-to-use-textures-in-interior-design/https://www.starfurniture.com/texture-in-interior-design-what-you-need-to-know.html