The idea of "home" has both material and emotional layers. It is indeed true that you need a physical object to place emotion, even if walls can't make up for it. So, what about the rental house? On one hand, it is supposed to be a personal space, but on the other, it is not legally yours to use anyway you like. Most individuals hold back their urge to grab such temporary home completely, reserving their ideas for the often cited "dream home."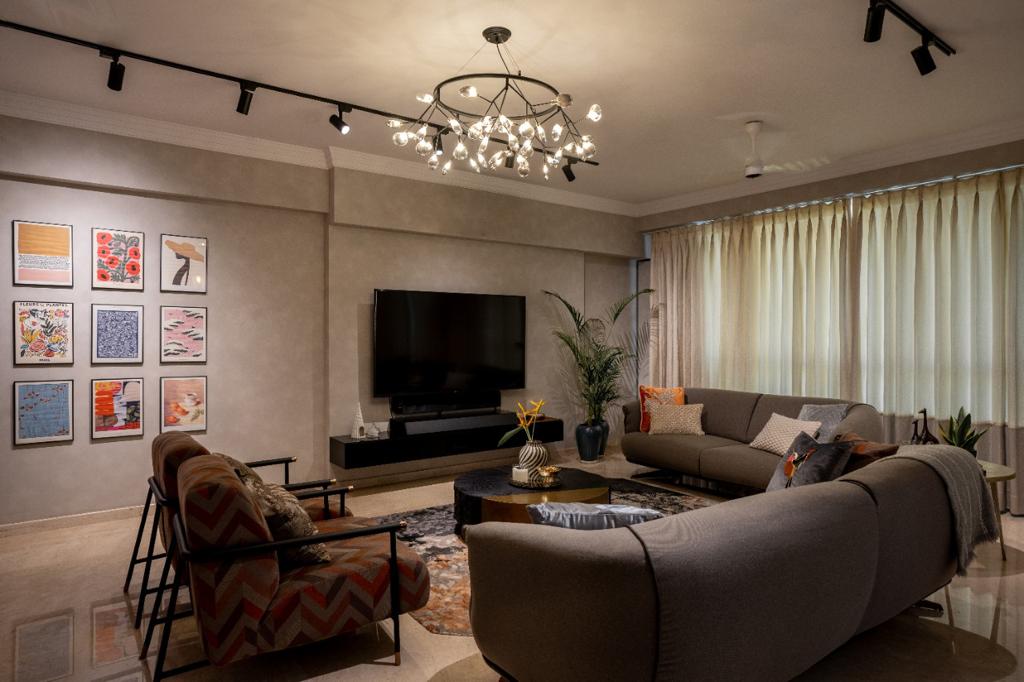 Since the apartment was rented, the client didn't want to spend a lot of money or depend too much on structural design elements, but they still had certain needs that needed to be met.
We made every effort to ensure that we value-engineered what they needed while taking into account their budget.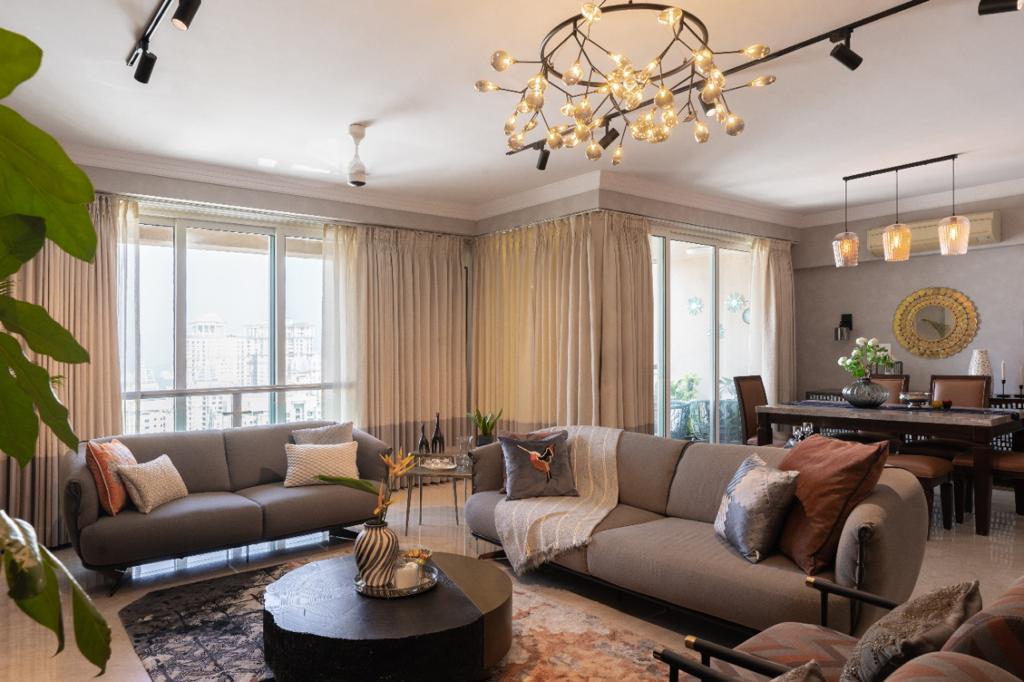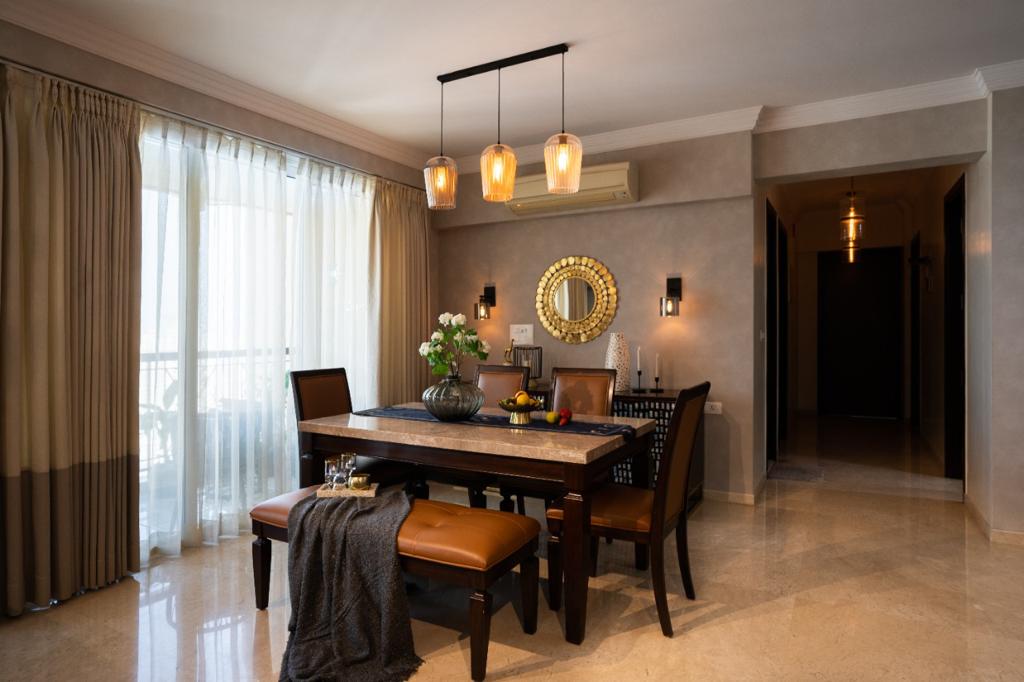 Walking into the living area, an eye-catching view of Powai instantly draws one's attention. We arranged the space in such a way that it complements the view.
In the same space – the dining area with dining table, chairs and wine console effortlessly blends in with the muted soft- grey composure of this home.
We discovered as we were personalizing each room that it was not bound by a particular design concept or aesthetic.
Every room in the house reacts to its occupant in a different way. We get a sense of moving from one story to the other within the confines of a home.
In addition to custom indirect mood lighting, we have also provided magnetic track lights throughout the length of the living room because of only four existing electric points, to offer them the option of direct illumination.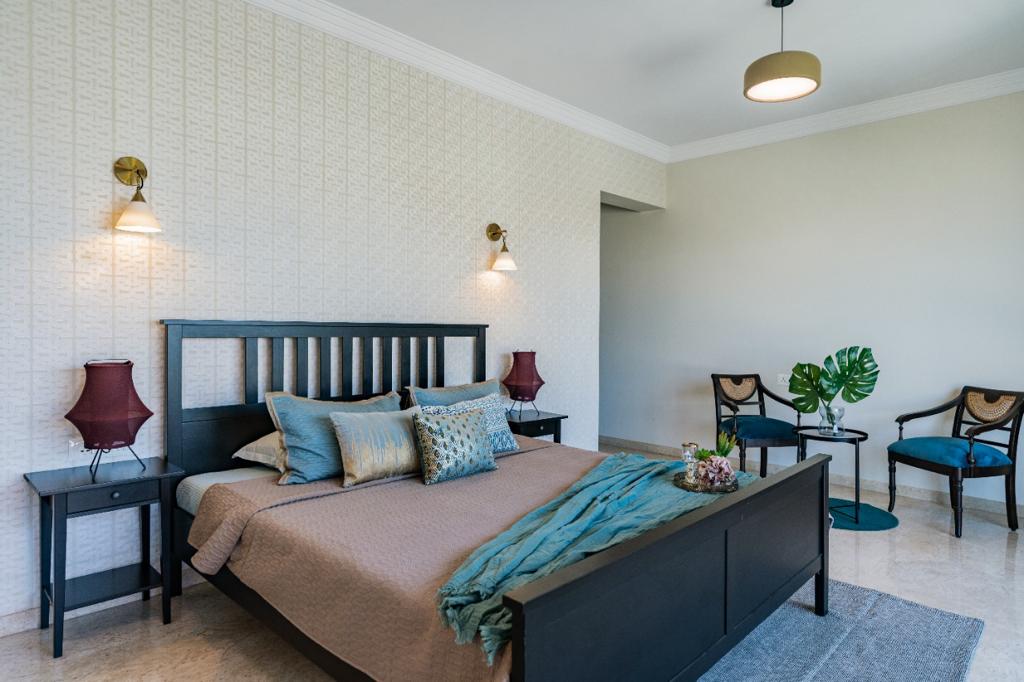 Compared to the opulent living area, this room offers a different feel. The bedroom, beautifully furnished in delicate beige tones, has enough of natural light.
Due to the site's several limitations, I chose to employ simple wall finishes and emphasized on small touches that would enhance the overall spatial experience. To achieve this, we styled the entire space using different types of lamps – wall scones, table lamps, pendant lights, wall papers, paintings, etc.
The end result, a 4BHK which is a picture of unrehearsed elegance!