With work from home (WFH) becoming the norm since the beginning of the pandemic, we've had to pivot and create an office space in the confines of our abodes. The era of virtual video meetings is far from over, and one way to ride this wave is by having a WFH corner that's functional, and at the same time aesthetically pleasing. After all, our colleagues get a peek of our homes, why not make it interesting to look at! Take a look at these quick and easy tips to make your home office an Instagram-worthy space.
1. Personalize your Desk
Since it is work from home, you have the liberty and freedom to create a desk that you love! Say goodbye to boring, cookie-cutter office desks, and hello to your personalized workspace. Show off your creativity with your artworks, display that cool pop art you always wanted to, or simply add a personal touch with the right accessories.
Get a monogrammed pen and diary set, pick a desk in your preferred color, and keep amping it up every few days to keep your work setup looking exciting. Trust us, it will liven up your mood too.
2. Pick an Unconventional Workspace
With WFH being in force for over a year now, things can become monotonous and it could hamper your work too. But take good advantage of this opportunity and mix things up by choosing an unconventional home office.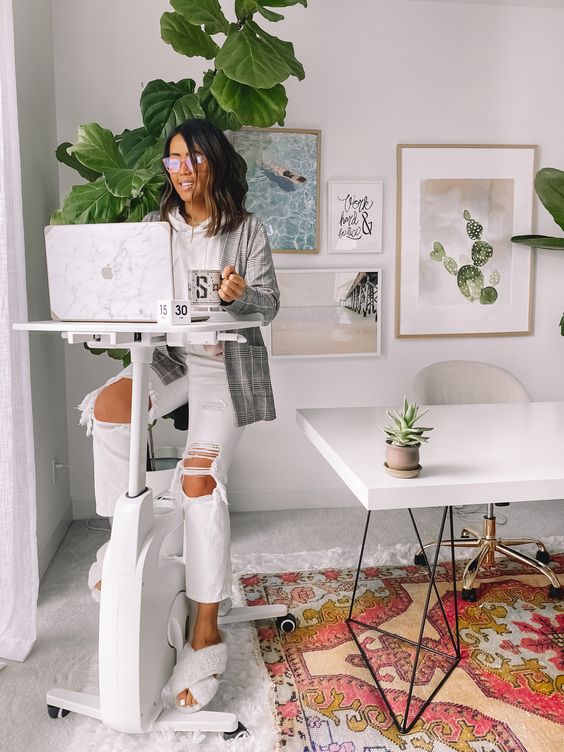 Ditch the desk and opt for a bean bag or a reclining chair where you can work with your feet up and even play music. Have a balcony? Set up your workstation there on a coffee table. You could also explore the option of a standing desk, or a foldable table that you can place on your bed. Do be mindful of your posture and don't forget to take frequent breaks to get up and stretch your legs.
3. Add a Plant
A planter on your desk can spruce up the corner manifold, and can also help in purifying the air. Choose from easy-to-maintain indoor plants like a snake plant, spider plant, peace lily, Boston fern, etc. Or, you can keep fresh flowers in a small vase as well. Don't forget to water the plant every few days.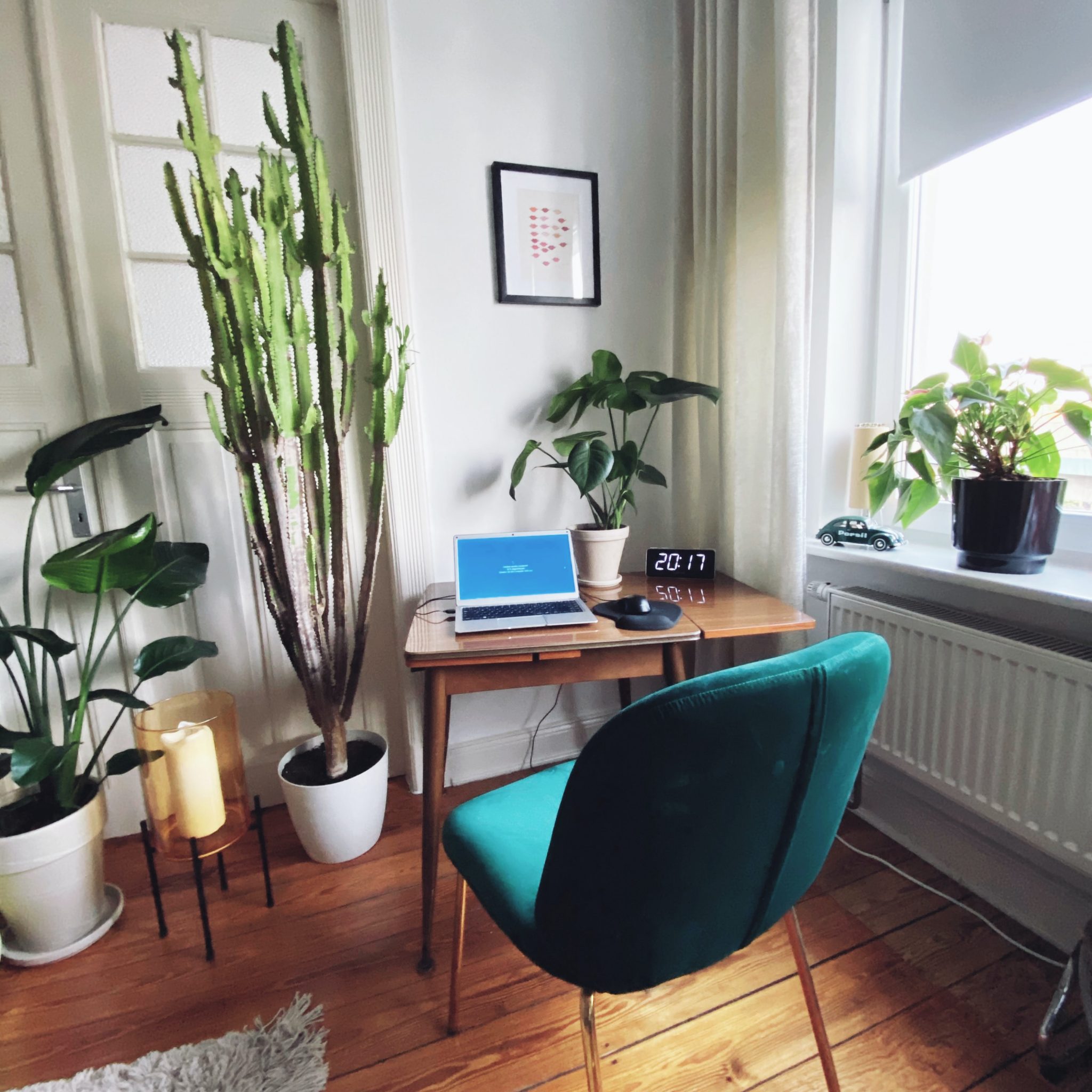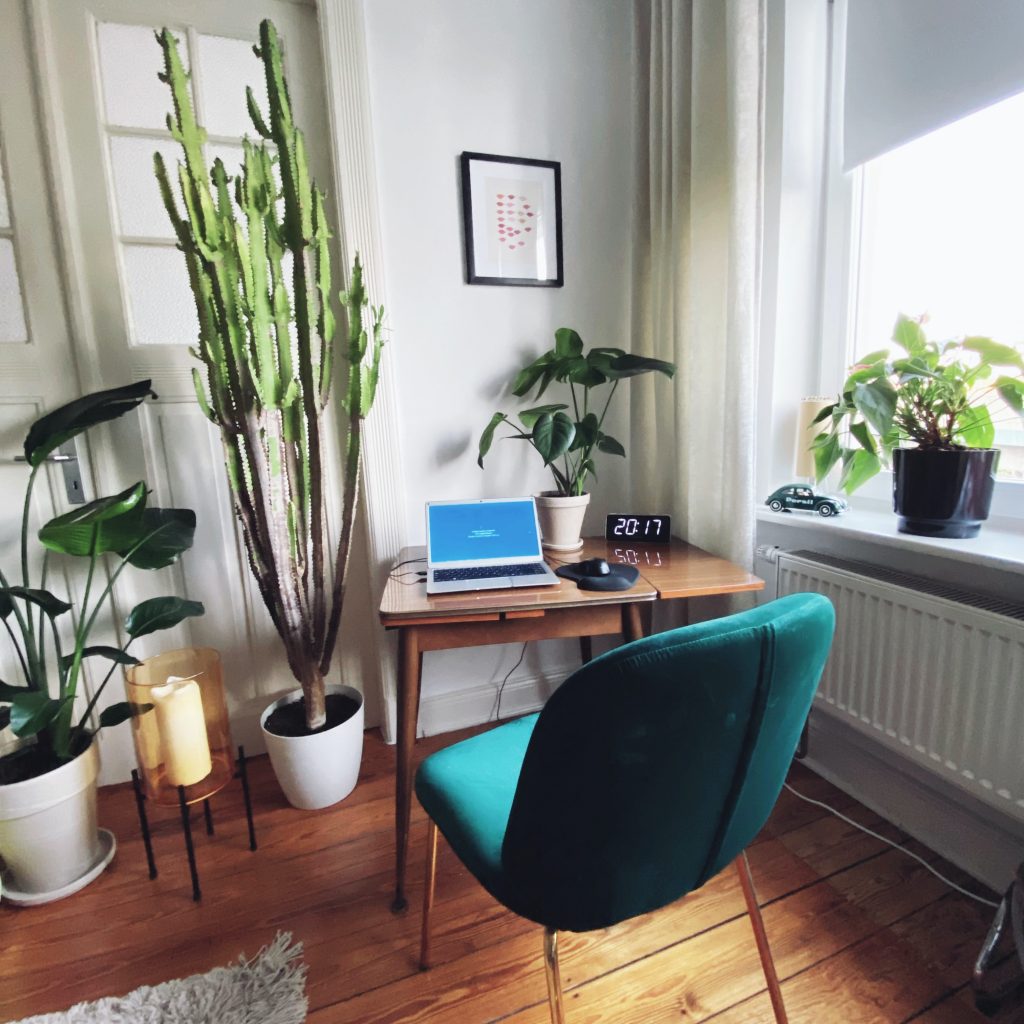 4. Stay Motivated with a Quote
Let's admit it, while WFH gives us the ease to work all day in our pyjamas, it does require an extra dose of motivation to do it day in-day out without feeling the burnout creeping in.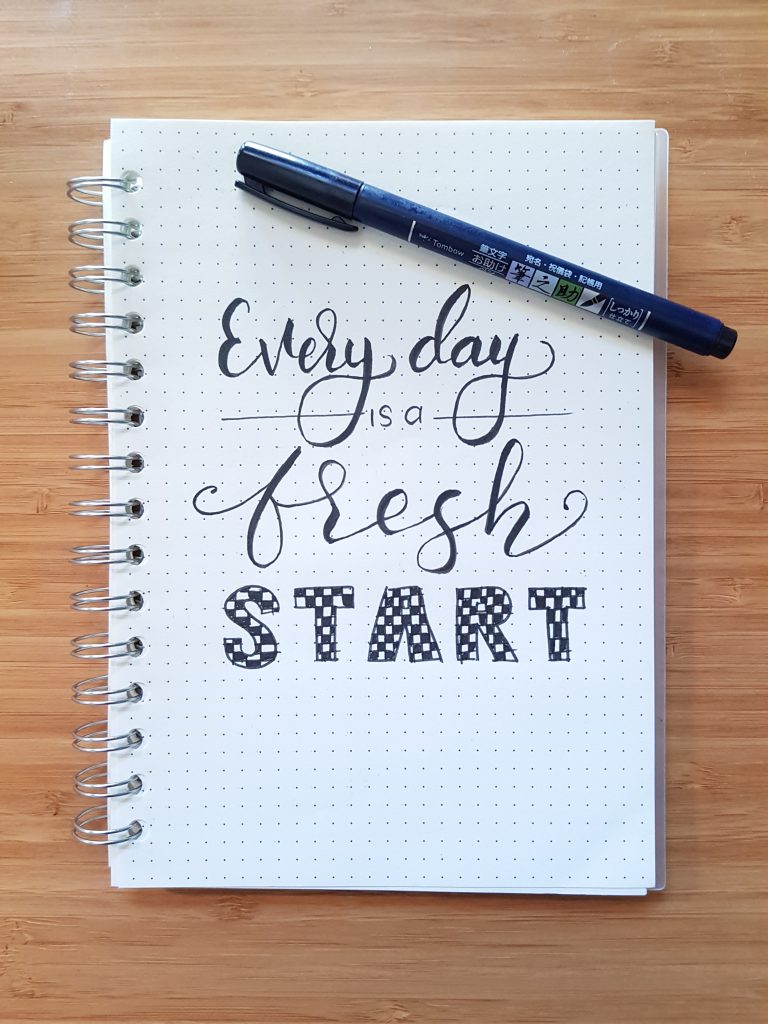 Make your home office space more inspiring with the addition of motivational quotes and self-affirmations. Print them out and place them on your board or desk—they not just work wonders for your mood, but also look great in photos.
5. Background Matters
Even if your desk is pristine-looking, your colleagues are likely to see more of the backdrop of your room on video calls. It is therefore essential to pay attention to this detail as well. A bookshelf behind is a clear winner, any day. If, however, you don't have one, keep it simple like a well-made bed, a few photos, a plant, a TV screen, or simply, the view outside your window.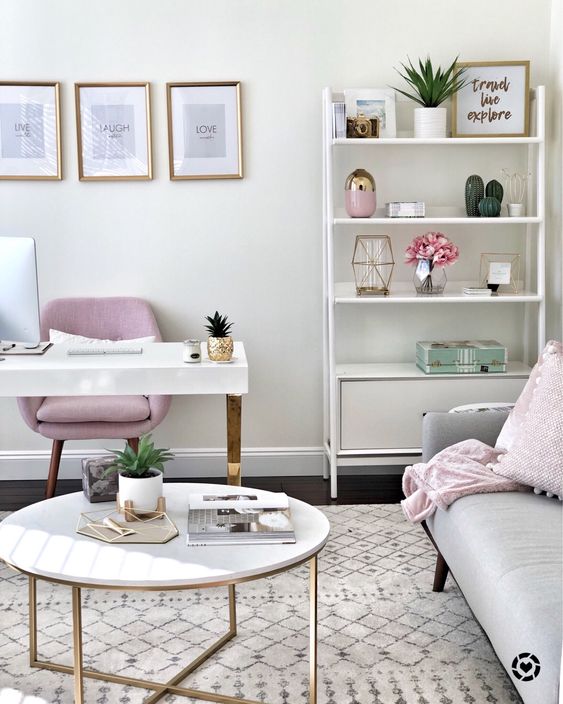 You can also choose virtual backdrops available on most video calling apps.
With these easy to follow hacks, you can confidently create a WFH setup that is pleasing to the eyes and keeps your motivation levels up in these trying times. Click here to read more about setting up a home office or you can reach out to us.
Do try out these easy tips and tell us about it in the comment below.