[5 minutes read]
Chalk Paint is just awesome, easy to use and gives your interior that vintage, shabby chic look.
We have encountered a lot of questions regarding Chalk Paint and its application.
So we decided to bring you an article succinctly answering the most asked questions on Chalk Paint.
1) What is Chalk Paint?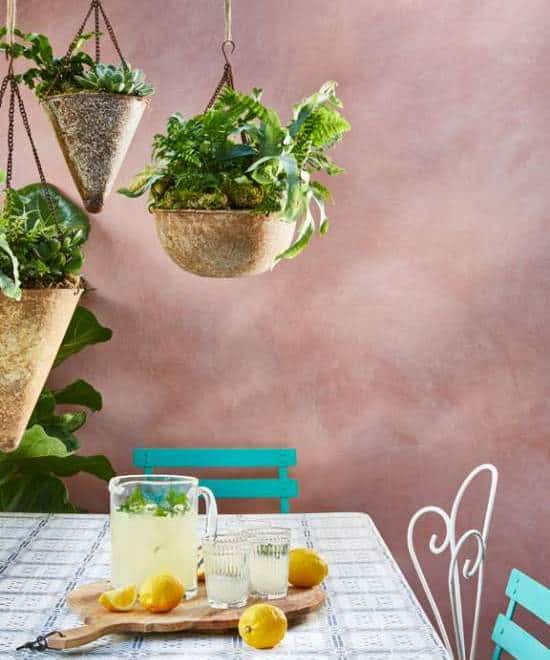 Chalk Paint was originally developed by Annie Sloan in 1990, although different versions of it, developed by other companies are sold in the market as "Chalk-like" or "Chalky finish".
Chalk Paint is known for its chalky appearance (hence the name); it gives the surface of a furniture a dreamy, soft and ultra-matte look and is popular for giving the interiors of a home a rustic or shabby chic style.
As it can easily give an aged, distressed look, Chalk Paint is ideal for those who want to add character and vintage charm to their home. It's often used with soft wax, which seals the paint and leaves a silky finish.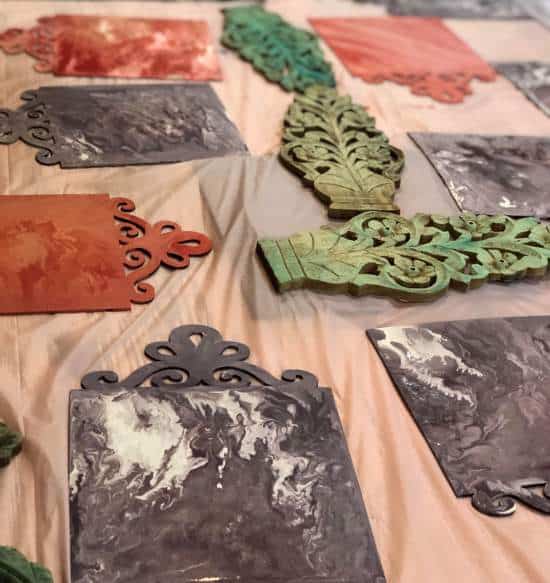 Unlike traditional paints, Chalk Paint requires little to no preparation and it tends to be thicker and easier to work with. They are less likely to drip than regular paint because of its consistency.
Another unique feature of Chalk Paint is that it doesn't contain any black pigment, so the colours can be mixed without becoming dull or muddy.
This lets you create a variety of unique shades, all of which will have the beautiful chalk-like finish.
2) What is the difference between Chalk Paint and Chalkboard Paint?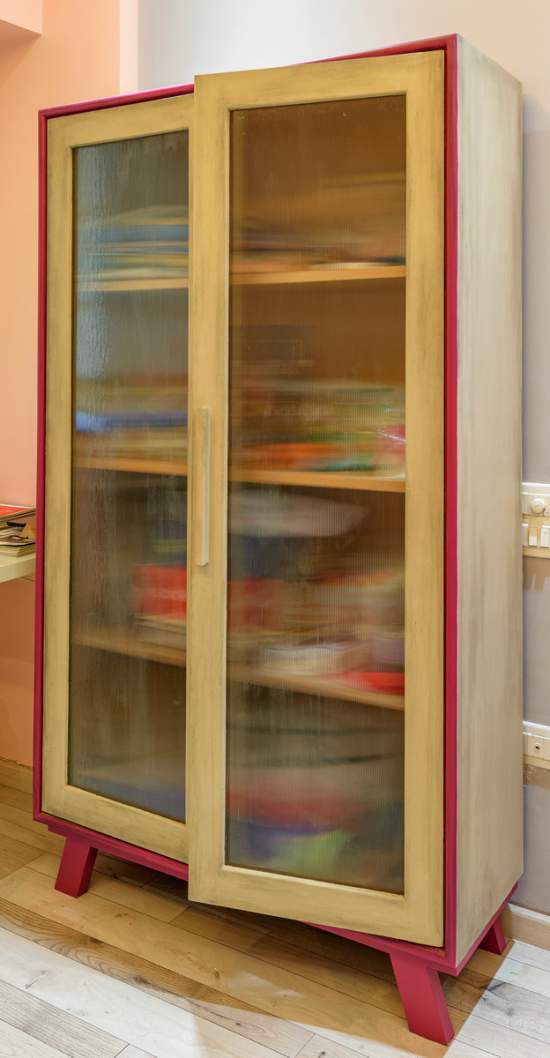 Chalkboard paint is another popular product which creates a surface that can be written on with chalk, then easily erase it.
Chalk paint, however, is more similar to standard wall paint, just with a different finish. Therefore, despite similar names, they are used for different purposes.
3) What is the difference between Milk Paint and Chalk Paint?
The main ingredients of a Milk Paint are Milk/Quark (Quark is a type of fresh dairy product made by warming soured milk) and lime. This milky ingredient gives it a faint smell of fresh-cut grass for about one hour after application.
Chalk paint majorly consists of calcium carbonate and water. The calcium is what gives it the chalky finish.
Chalk paint is 100-per cent inorganic and has no smell after it is applied.
Most Milk Paints come in powdered form which must be thoroughly mixed with water before applying it. On the other hand, Chalk Paints usually come as completely and fully-mixed. The downside to the powdered form of Milk Paint is that it can be tricky to get perfect consistency and prevent lumpiness.
To bypass this process you can buy Milk Paint in a ready to go can but keep in mind with the readymade Milk Paint cans the bonding agent is already mixed in.
Milk paint does cost less than chalk paint, but one can of Milk Paint does not cover as many projects as Chalk Paint does.
Milk paint with the bonding agent does not always require a topcoat. Chalk paint dust off easily, so adding a top coat of wax or varnish is recommended.
Chalk paint can be non-toxic or toxic depending on the supplier but Milk Paints are natural and eco-friendly.
4) Do you have to sand before you use Chalk Paint?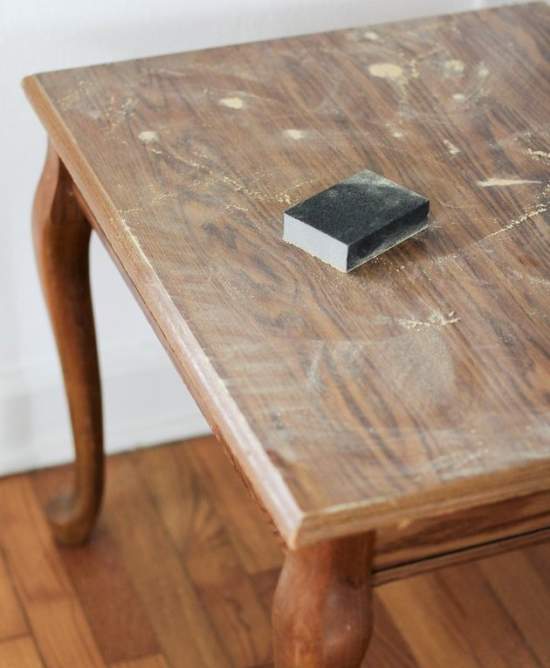 The water-based product can be applied with no sanding or primer, making it an easy option for vintage pieces. That's why Chalk Paint is so popular among DIYers.
You can paint right over most clean, dry surfaces (except for metal or shiny laminate), even if they are already painted. Once the paint is applied, it's coated with a wax to give it its unique sheen or silky look.
As it is water-based, so you can clean your brushes with soap and water rather than having to use mineral spirits.
Chalk paint distresses easily with a little sandpaper.
5) How long does it take for chalk paint to dry?
Annie Sloan, the creator of Chalk Paints, recommends users wait a full 24 hours between coats of paint to allow for adequate dry time and product performance.
You might be accustomed to a shorter paint 'curing' time if you are working with traditional paints; the Chalk Paint too will feel dry to touch within an hour – but it's always better to allow extra dry time when you're painting furniture to allow each layer of paint solidify and become durable.
Let the paint sit overnight before applying a second coat or distressing the finish. This eliminates cracks in the second coat and keeps the paint from balling up and clogging the sandpaper when distressing the finish.
6) Do you have to wax on Chalk Paint and how soon can you wax after applying Chalk Paint?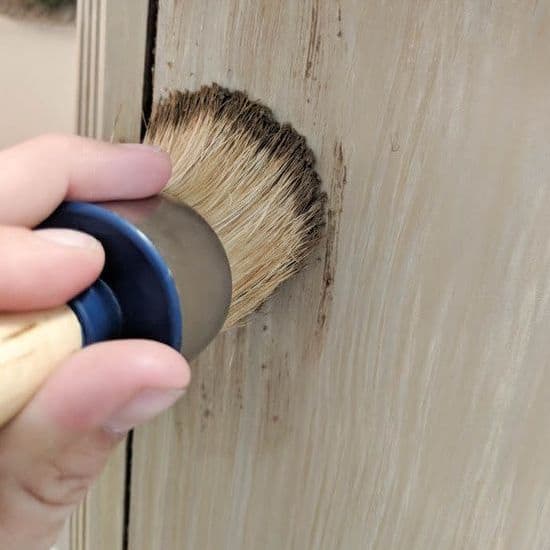 The wax coating gives the Chalk Paint its unique silky smooth look. It seals and protects your furniture as it will harden when it dries.
As stated by Annie Sloan, users must wait for an hour or two between coats of paint for adequate dry time and product performance.
Wax your chalk paint after a couple of hours from the last coating. Annie Sloan wax suggests a 30-day period to allow the finish to completely cure and harden.
7) What happens if you don't wax chalk paint?
Wax is used to seal your chalk paint. It will make your piece more durable once fully cured and leaves a silky finish.
At the same time, you need to remember that you can't paint over a waxed piece. You will have to first remove the wax before you can paint over the piece.
8) Can chalk paint be used on anything?
Chalk Paint can be applied to most surfaces and very rarely requires any priming or sanding before painting.
You can use it on walls, floors, wood, concrete, metal, matt plastic, earthenware, brick, stone and more – inside or outside. You can even use it to paint upholstery and dye fabric.
9) What colours does chalk paint come in?
Chalk Paints come in a variety of colours. You choose your favourite according to your style. Besides, you can make your own chalk paint. Most people buy it already mixed in a quart size can.
You can mix chalk paint colours easily. The paint can also be diluted for a smoother finish or for use in a paint sprayer.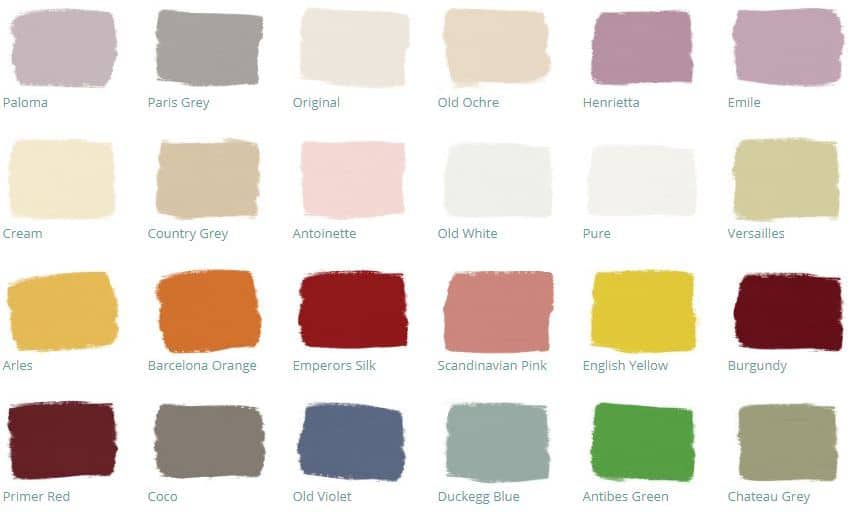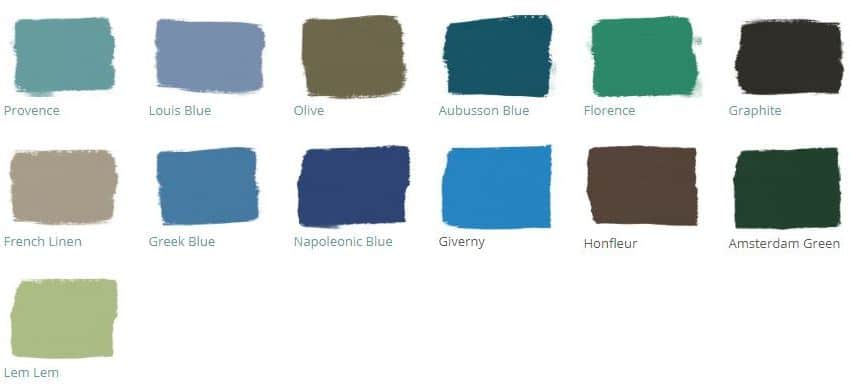 10) Chalk Paint in India.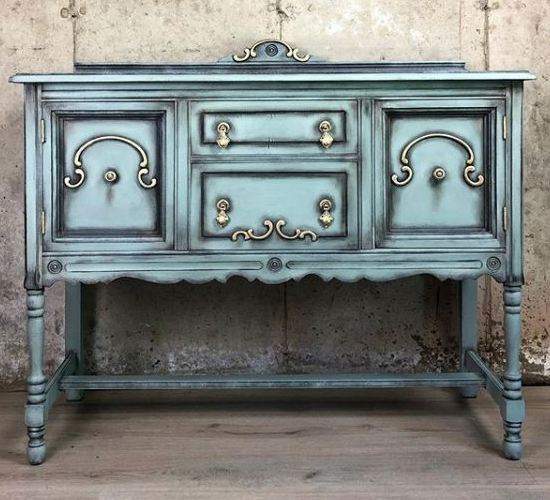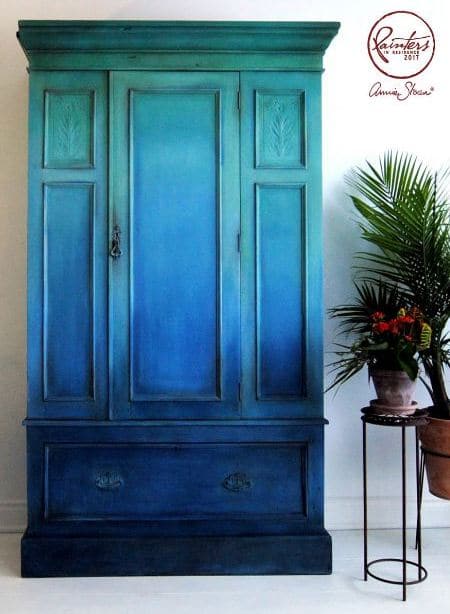 Artsy Nest lead by Akshita Chadda is the stockist and distributor of Annie Sloan Chalk Paint in India. As per their website, their offices are located in Mumbai and Hyderabad.
They also conduct workshops on Chalk Paint. You can follow them on Instagram for regular updates.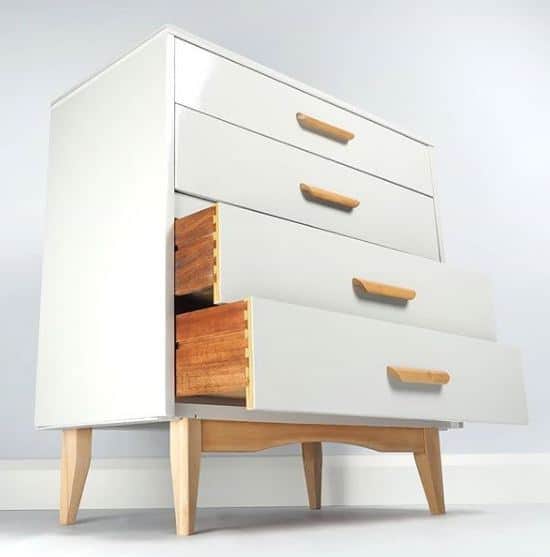 Excelsa is the exclusive distributor in India of Vintro Products, a popular brand for Chalk Paints. You can follow them on Instagram for regular updates.
We hope we were able to clear some of your confusion about Chalk Paint. This is not an exhaustive list. If you have any other query related to Chalk Paint and its applications, feel free to ask in the comment section.
Alcove Studio provides architecture and interior design services. Our office is based in Mumbai, India.
Check out our works on Instagram and Facebook