DIY ideas for home decor to brighten up your Diwali
Quick links:
2020 has been a reminder for us all to start appreciating the little things in life like we did as children. It has given a different perspective for life which is to live to the fullest and celebrate every day. Speaking of celebrations, we can already see the festive season kicking in. Especially with the festival of Diwali just around the corner, it is all about vibrance. Even though the celebrations might not be as grand as we hoped they would be, but being able to celebrate it with the ones most dear to us is what matters the most in life. 
This year, Diwali is all about intimate soirées and with things shifting indoors this year, there's a limited number of things we can do to amp up our homes. But you needn't worry! You can always try a hand at some amazing DIY ideas for home decor. And what better than we sharing some great ideas with you! Excited to do a hands-on decor this Diwali? So here are some DIY ideas for home decor for you to dash in the sparkle and shimmer of Diwali, right into your abode. Dive in!
1.Brighten up your furnishings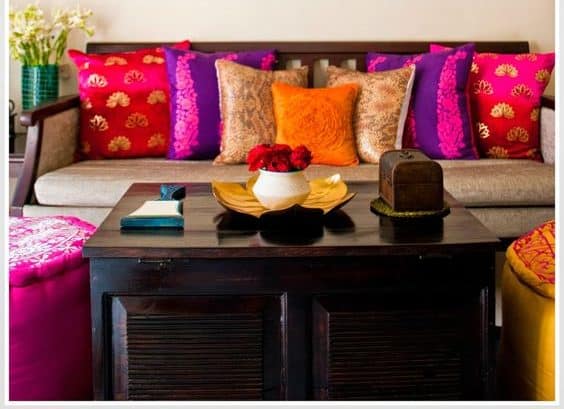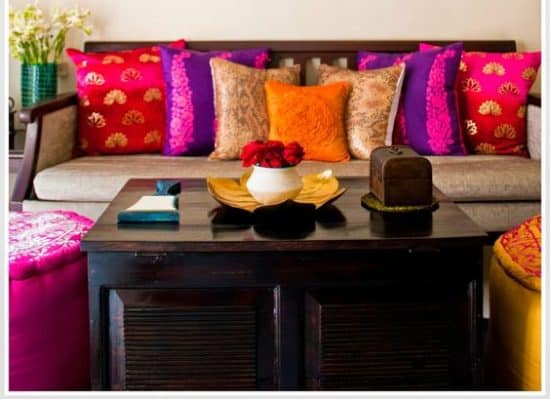 Changing the soft furnishings in the room like bed sheets, pillow covers, carpets etc can transform the room altogether. Adding colours through soft furnishings helps to develop the colour scheme of a space. You can pick up a plain neutral coloured piece of cloth and give a try at hand painting. It gives your space a personal touch and what better than doing it with your kids and family! Some DIY ideas for home decor here would be to try stencil prints, hand prints or just a splash of colour according to your room colour palette. Then add splashes of yellow and orange or green and blue or teal or coral. Adding frills or buttons to pillow and cushion covers can beautify the space instantly. You can also add frills to your old curtains and make them the talk of the evening! 
2. Nail that tapestry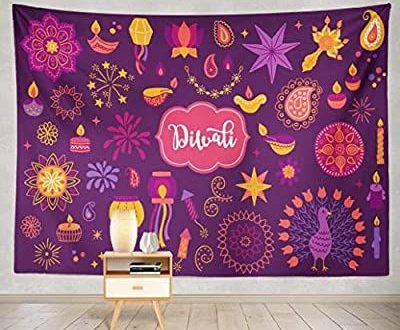 Adding a tapestry to a room can instantly change the entire look of the space. Moreover, it can act as a perfect backdrop for festive pictures as well! You can choose a traditional Indian pattern and some vibrant colours. Making a tapestry is extremely easy too! Take any bed sheet/carpet/ cloth  (old or new) and stretch it till it covers a portion of the wall. Use a thread, nails or a double sided tape to stick it! 
3. Don't just string those lights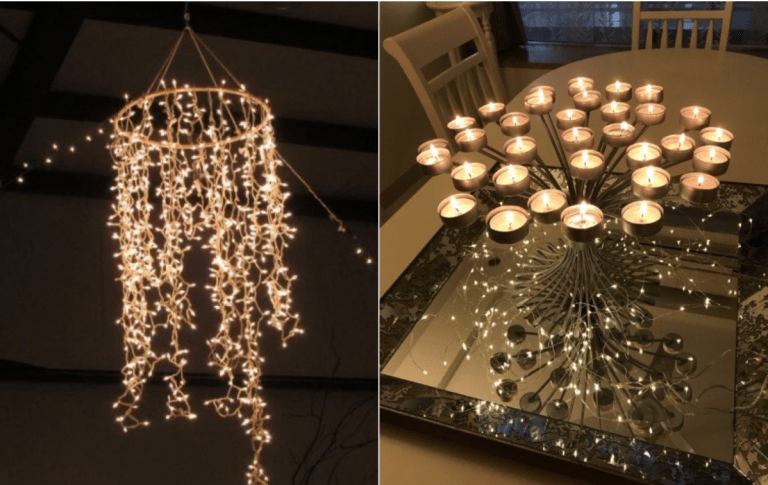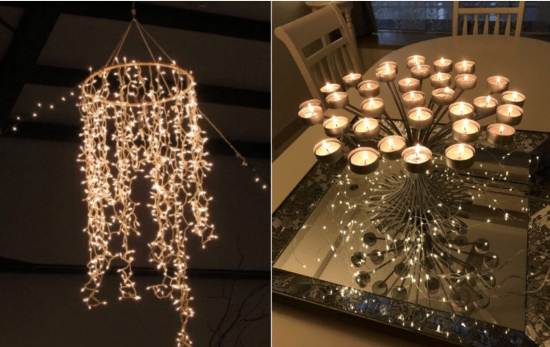 String lights/Fairy lights have been the go to Diwali decor for years now!  Rather than simply putting them everywhere around the house, one can experiment and use string lights in a lot of different and unique ways. DIY bottle lights are something everyone is familiar with. You can also use a circular cardboard and wrap your lights in a way that it looks like a chandelier. That will help break the monotony and attract attention. Putting string lights in lanterns or putting a string of lanterns along string lights can also be a great alternative and will make the room look instantly more attractive. You can also combine tea lights with string lights and put it on a mirrored tray and make it a centre piece for your living room!
4. Eye catching corners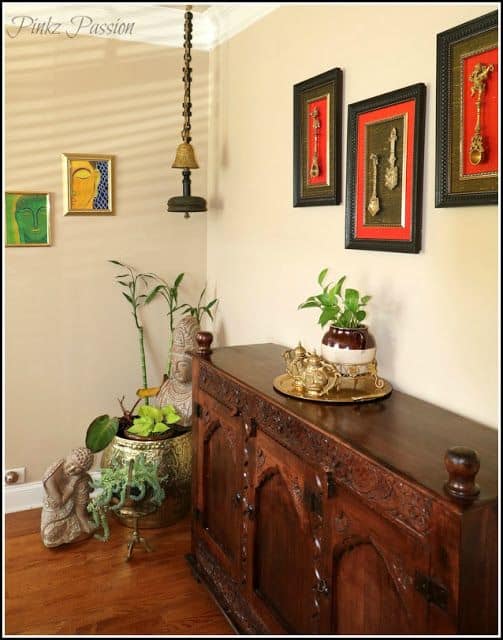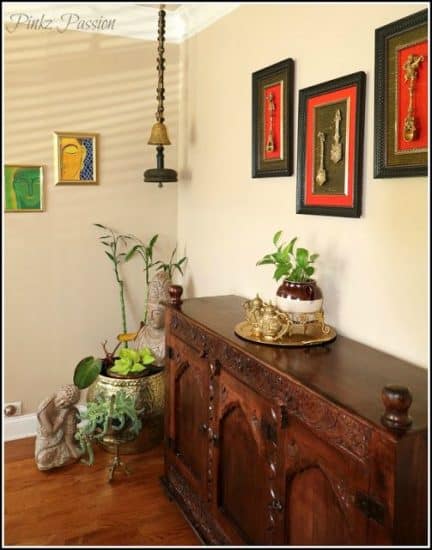 Don't ignore the nooks and corners of your house! They can make or break a space! Make a seating corner with a lot of throw pillows and a throw blanket for the perfect video call backdrop or bring in all the tables, tall or short, or boxes and crates to create an interesting display area! Looking for a quick shop of products for this Diwali to brighten up your corners? Have a look at our specially curated list of top home decor stores.
5. Adding a touch of nature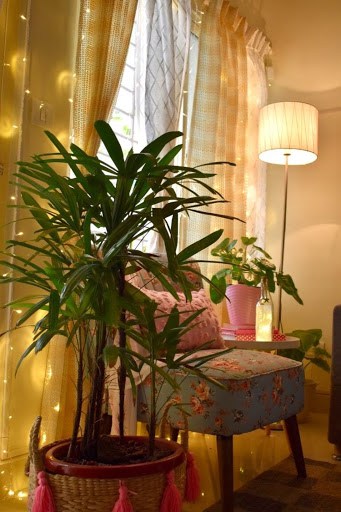 With pollution levels at an all time high, you don't really need an occasion to get indoor plants. But this year, gift your loved ones an indoor plant. They are natural air purifiers and hence are a perfect decor item for your house. Plants like aloe vera, snake plant, peace lily and money plant are a few great options for indoor air purifying plants. 
It is important to remember to make the most out of the things already available at your home rather than going out and buying things. This Diwali, bring out the spirit of DIYs and stay safe, responsible and healthy. 
Want to do a home makeover post this Diwali? We can suggest some really cool ideas for you. You can always write to us here!
Until then, stay home and have a great Diwali!