We found SPACE in a hopeless place!
If you're a home owner with limited space in your living room, these space saving furniture hacks will help you make the most of your available real estate. This post is full of storage and organization ideas for small spaces that are easy to implement.
The woeful tales of small urban apartments
As the population in urban areas increased, the housing and real estate requirement skyrocketed and so did the construction of various residential complexes. Though this development created some penthouses and duplex apartments, it also led to some very congested yet cosy and affordable homes.
These small residences and studio apartments were too small to accommodate the king and queen size furniture available in the market at that time. Some rooms were so small that even a twin size bed left barely any movement space for the occupants. A crammed home with no extra space apart from the obvious discomfort can genuinely become a health hazard in case of fires or other accidents where your path is obstructed by a table too big for the room.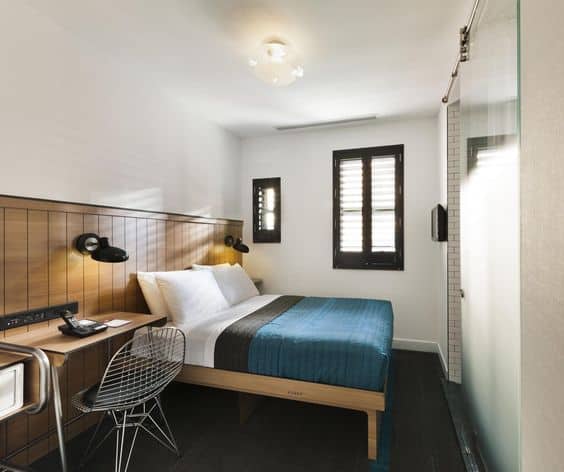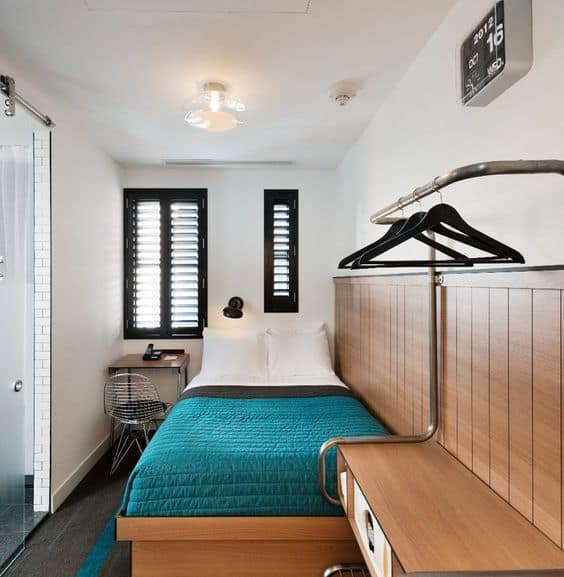 But this small problem gave rise to one of the biggest developments in Interior Design, space-saving hacks. Designers started finding storage spaces in the most bizarre places and furniture suddenly began to shrink into nothing more than a wall mural. After years of experimentation and trial and error, we now have an array of genius ideas and options to choose from in order to optimize our spaces.
Let us dive deeper and discuss some space-saving hacks that have revolutionized small urban homes and made them more spacious.
The life-saving invention of space-saving furniture
It would be futile to talk about space-saving without addressing the innovative strides of space-saving furniture. These elements took the market by surprise and gave a new outlook to interior designing altogether. Designers discovered that the dining area can become open space and the workspace can become a bedroom. Basically, the concept of designated activities for designated spaces was overthrown by the invention of space-saving furniture.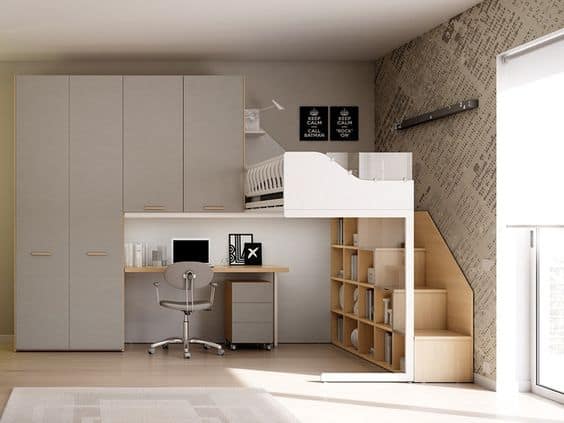 Below are some of the space-saving furniture that we think changed the approach towards interior designing altogether.
Let's Table it up!
Tables; be it workstations, dining table or side tables, they take up quite a chunk of the floor plan. Space-saving furniture offers a viable option for this problem. They are available with a lot of mechanisms, we have multifunctional furniture, we can expand furniture that takes up minimum space. From folding into a wall to collapsing down on itself these tables free up the space that you need in your homes.
Extendable tables
These tables can be extended, like the name suggests, into their longer or shorter version depending on the occasion. They can have leaves that are dropped and fold over or leaves that can be inserted upon extending the length. They are ideal for homes that don't have too much open space but hosts many guests from time to time.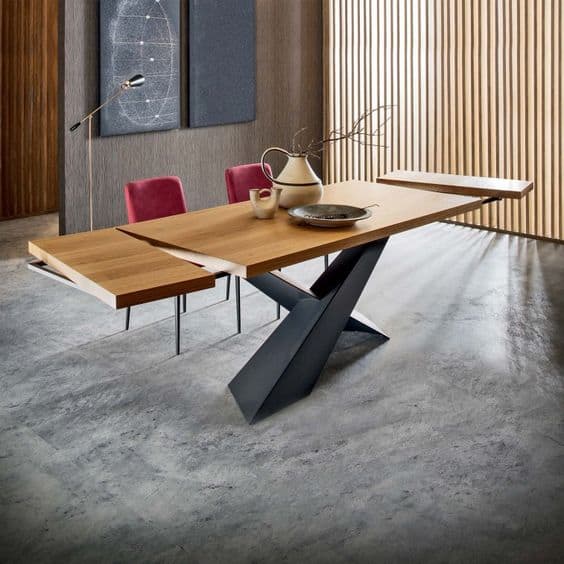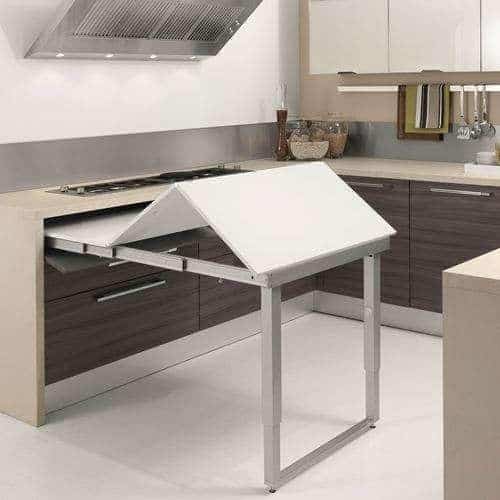 A coffee table or console in the corner can magically transform into a dining table or a working desk when required. At times these tables can be simply an addition or extension to another furniture like a kitchen platform or wall cabinet.
Folding tables
These tables look like some designer with a knack for origami created these beautiful places that can be folded up or down based on the desired size. These tables can also be folded upon themselves to create consoles or folded into a box or panel to be stored below the desk or over the wardrobe.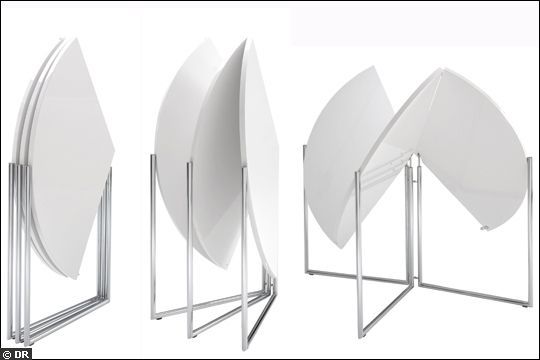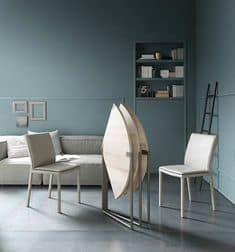 Wall-mounted tables
Tables take a lot of floor space so the designers thought it would be a good idea to move them on the wall. And so they did. These tables can be unfolded from the wall to seat up to 6-8 members and can be folded up or down depending on the design saving our precious floor space.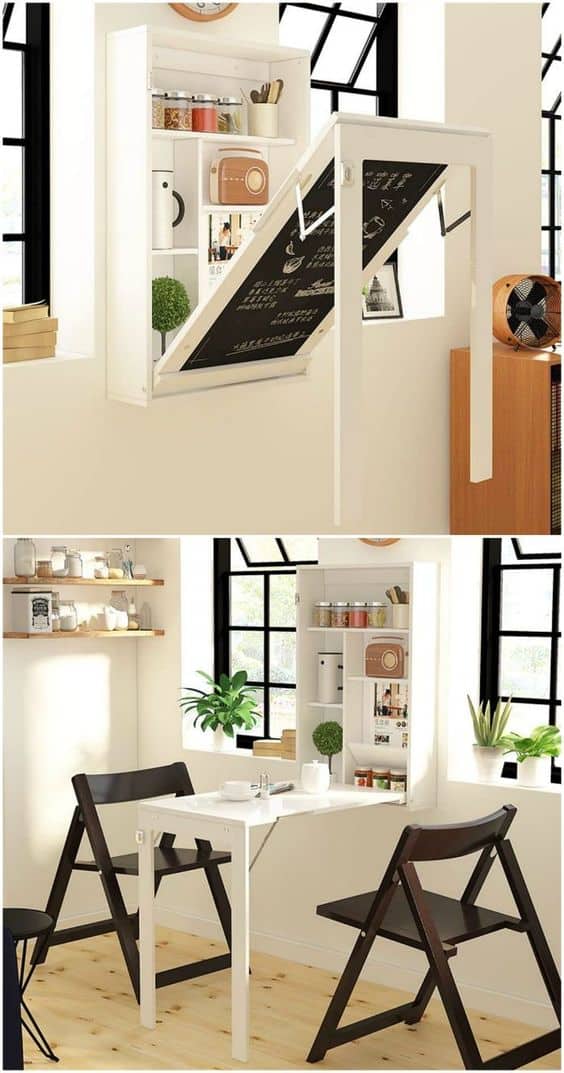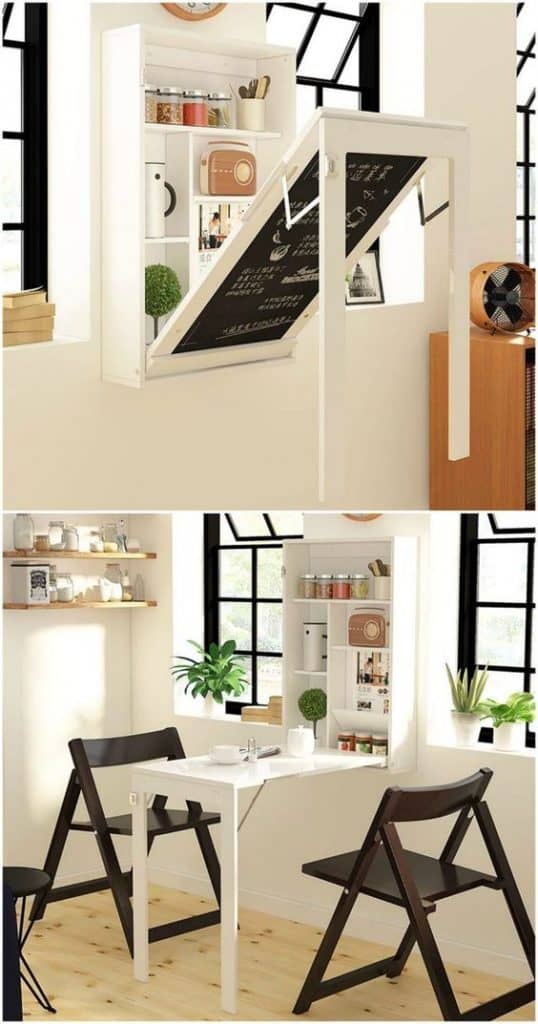 The COVID pandemic and lockdown added another activity in many houses but not everyone has the space to set up a proper home office. These tables would be a perfect solution to this problem. For a few tips on styling a workstation at home check out our blog 7 Tips To Set Up Your Home Office,
Creating magic with Beds
Just like tables, even beds take up a huge mass on the floor. In the case of tables, a bit compact workspace or dining area can be adjusted with but an improper size of the bed can lead to incomplete sleep patterns thus leading to health issues. Hence when it comes to beds the standard sizes cannot be compromised.
Murphy bed
It is one of the best inventions in this field as it made the smallest of apartments feel spacious and furnished. For all those who don't know what a Murphy bed is, it is a wall-mounted bed that can be unfolded from the wall. These beds are available in various sizes and can be even screened with some sliding panels or shelves. Many times the bottom of these beds are designed so that they don't need to be concealed and look like a decor item adorned on the bedroom wall.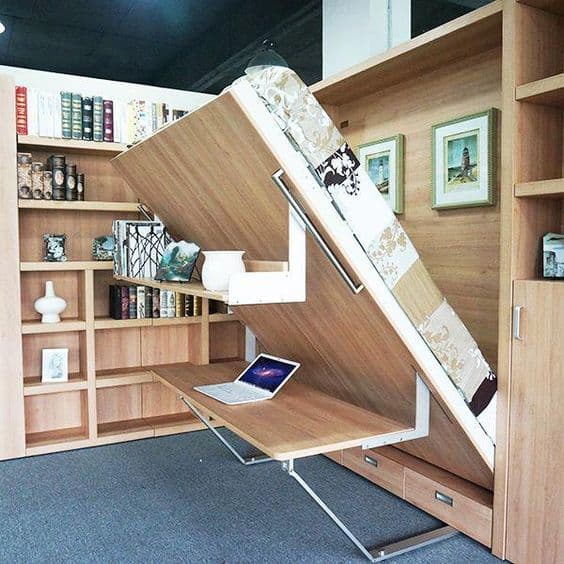 Sofa cum bed
This bed is the perfect solution for those who need a murphy bed but also want a seat for the rest of the time. Or even for those who have only one bedroom and the rest have to settle in the living room. The sofa during the day can be extended into a bed for sleeping at night and is recommended the most for rental apartments. They are designed so that they even have storage for the cushions of the ensemble.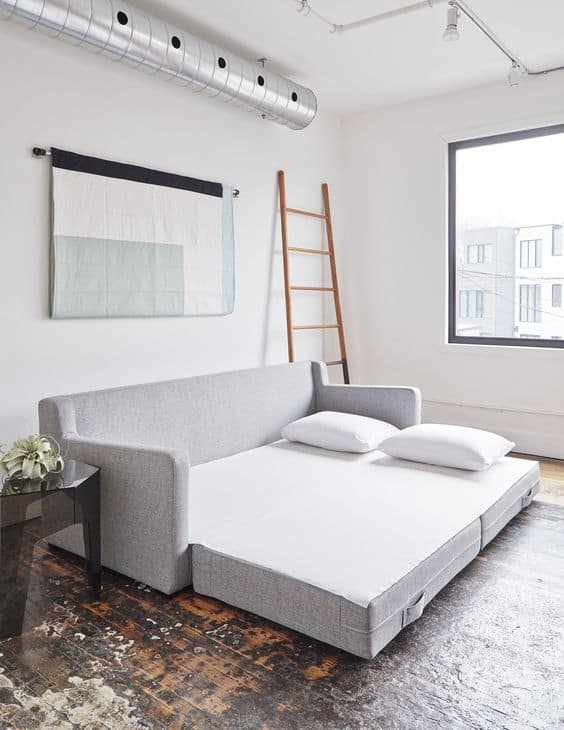 Buk beds
This bed is neither suspended nor wall mounted. They are simply stacked over each other like a couple of legos or train berths. This makes accommodating two beds in a small room more convenient and fun for the kids. It leaves no unused space and even looks interesting.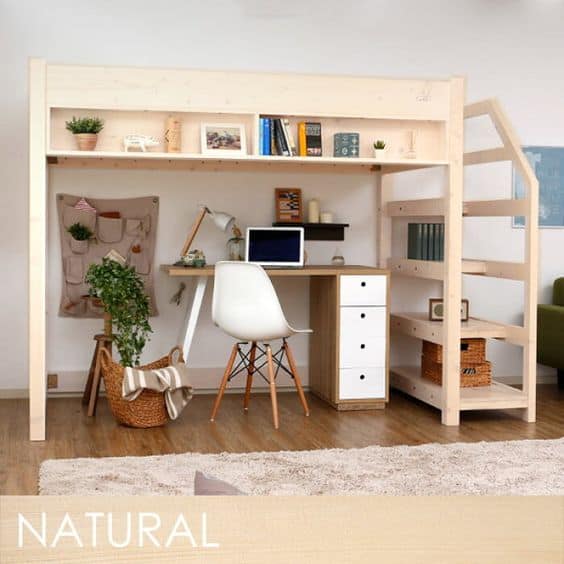 Not just 2 beds but in a few designs the bed is placed over a workstation, wardrobe or a play area for the kid. These bunk beds are even suitable for college students living in studio apartments as well.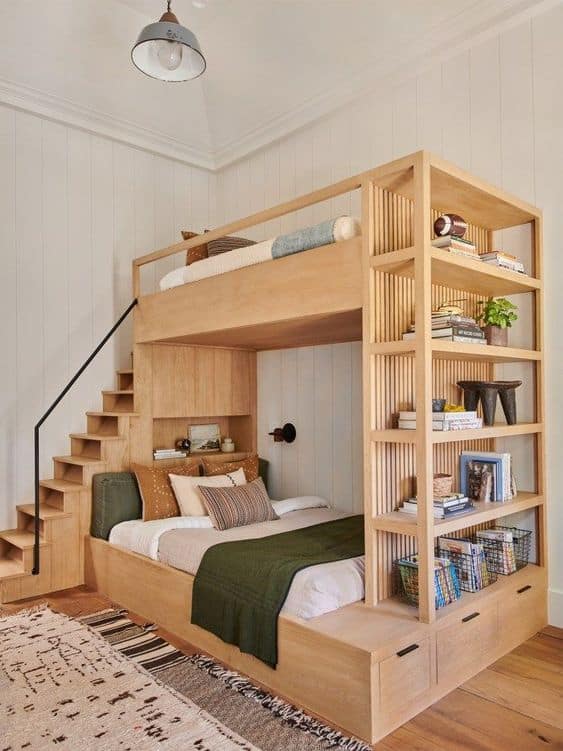 To install these space-saving furniture items in Indian decor, grab a few ideas from, https://alcovestudio.in/8-easy-rules-to-follow-in-indian-home-decor/
Storage in the most unimaginable spaces
Another section of the home that takes up quite a chunk of the area are storage spaces. Though there aren't any revolutionary replacement for kitchen cabinets, linen closets, bedside tables, etc. All they could cultivate was hidden storage, reduces cabinet sizes, vertical storage, lofts, but there is not much of an abundance of solutions.
Despite that furniture was designed to accommodate storage in them allaying some burden from the closets, wardrobes, etc..
Levered racks above passages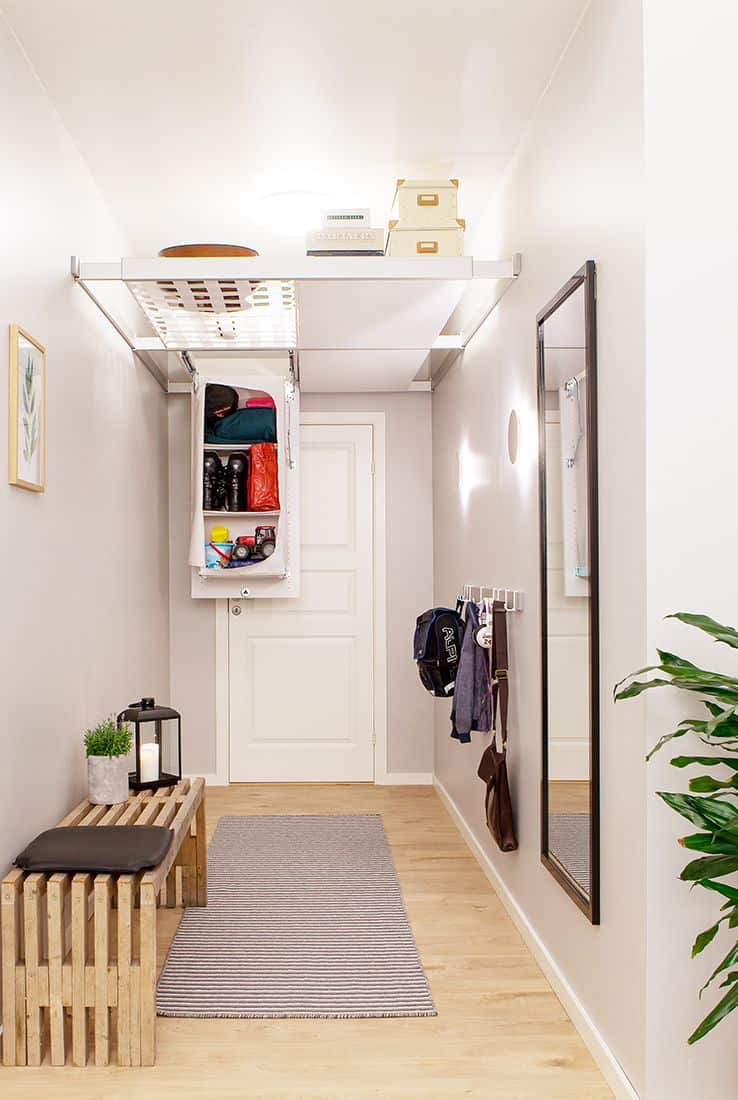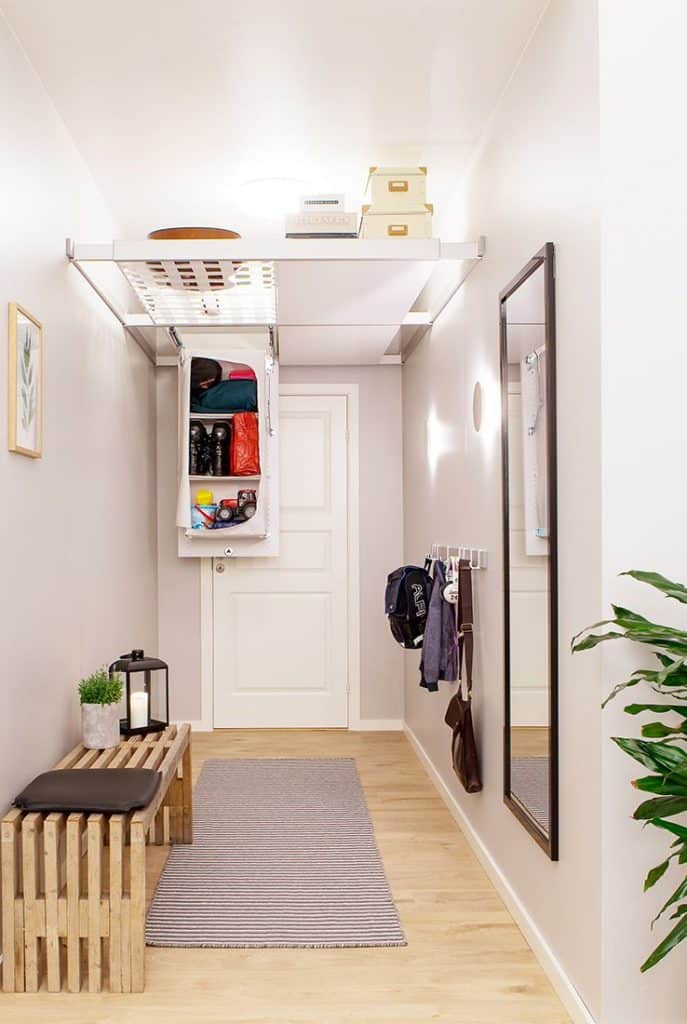 The shoe rack which is a bench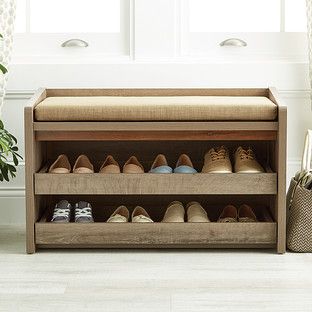 Wardrobe or shelves as partition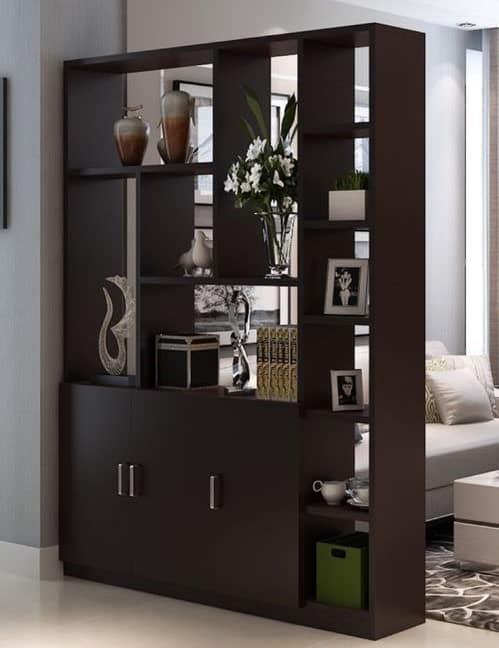 Drawers under beds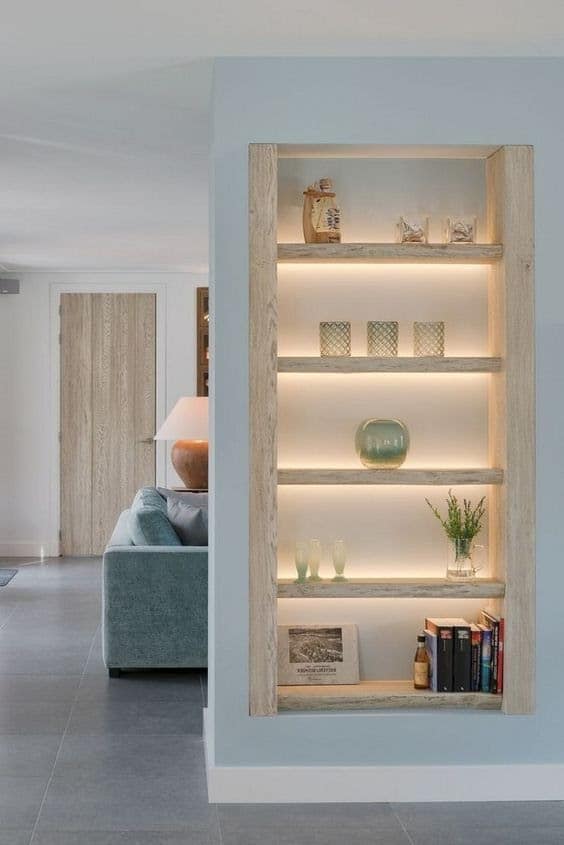 Storage behind vanity mirrors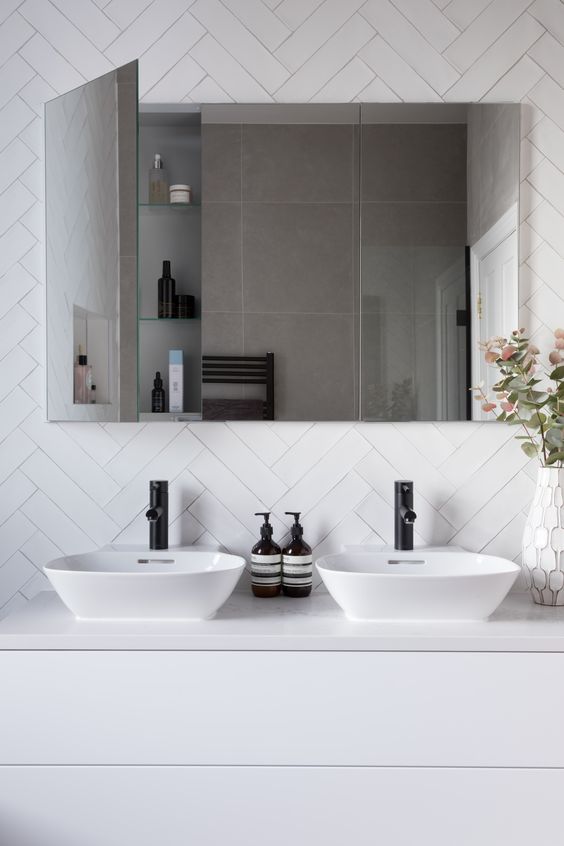 Units below sinks and washbasins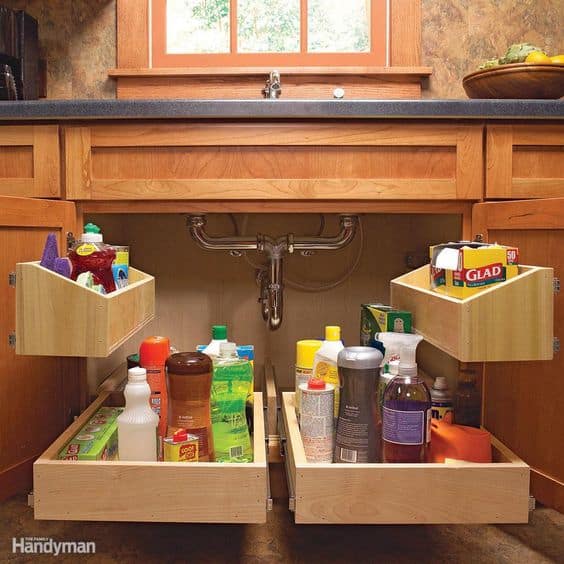 A shelved chair that can hold books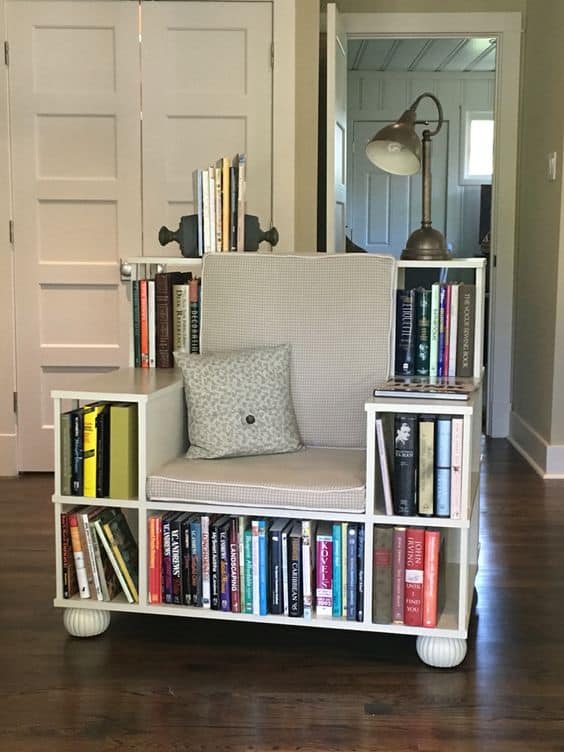 Stools that can hold storage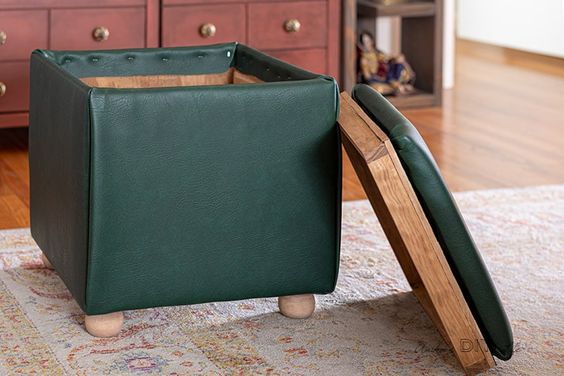 Did you find these hacks helpful? Try a few of these and let us know how they worked for you?
Click here if you need help in creating a space optimised home.