Paint selection is one of the most crucial elements in interior design. It is way more than simply choosing a colour. Apart from the texture, print or pattern; paint finishes are most crucial for a design. They are not only imperative to the aesthetic look or vibe of the wall and the space but also have many functional purposes.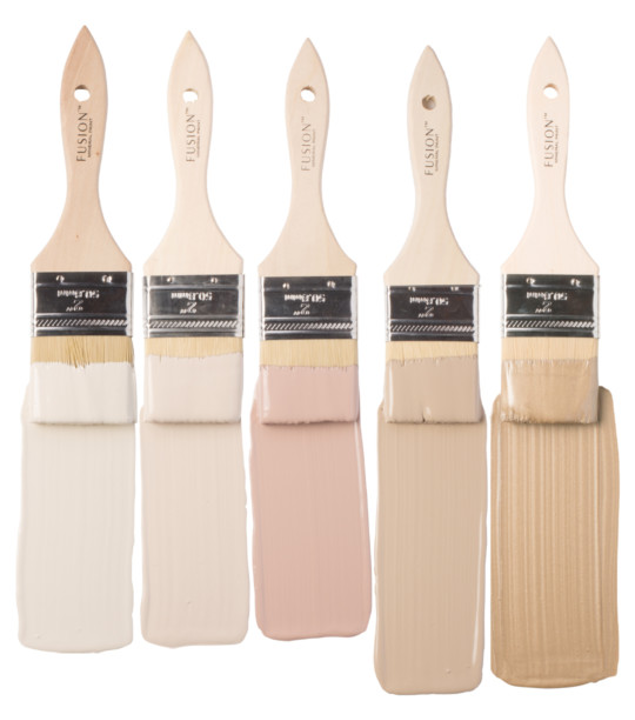 What's a paint finish?
The paint finish, (also referred to as sheen) is the final texture or look of the paint. It also is recognized on the basis of how much light is reflected off of it. Both these factor to the way the eye perceives any colour. The finish can have a considerable impact on the final outcome and hence it is necessary to settle on it beforehand.
These paint finishes are divided into various types based on the above-mentioned factors, viz its texture and amount of light it reflects. In order to discover the world of paint finishes we will be discussing each type of widely used finish in brief:
1. HIGH GLOSS (70% to 89% gloss)

This is the shiniest of all finishes. It reflects the most light and is thus the most gleaming. It has absolutely no undulations on its surface and is smooth, making the colour look bright. This is what makes it easy to clean but at the same time does a poor job in hiding any imperfections on the surface that it is painted on. Hence using a glossy finish in old houses can be very difficult. It requires a lot of coats as compared to other less glossy finishes to create the desired finish. Rather than walls, it is used for furniture pieces, doors, door frames, etc.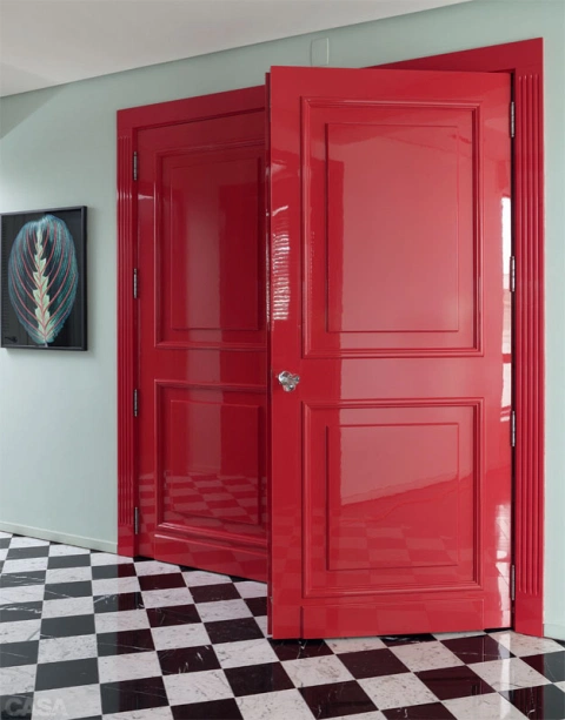 Summary:
Very shiny.
Easy to clean
Doesn't hide surface imperfections
Not recommended for old houses
Mostly used for door frames and doors.
2. SEMI – GLOSS (41% to 69% gloss)


This finish is also gloss but not as shiny as the former one and is easy to clean as well. Even this one does a poor job at hiding any imperfections due to its smooth surface. It doesn't stand out too much and can be used as an accent with other finishes. As this paint is not that gleaming but is moisture resistant, it is recommended for kitchens cabinets, bathrooms and doors in high traffic areas.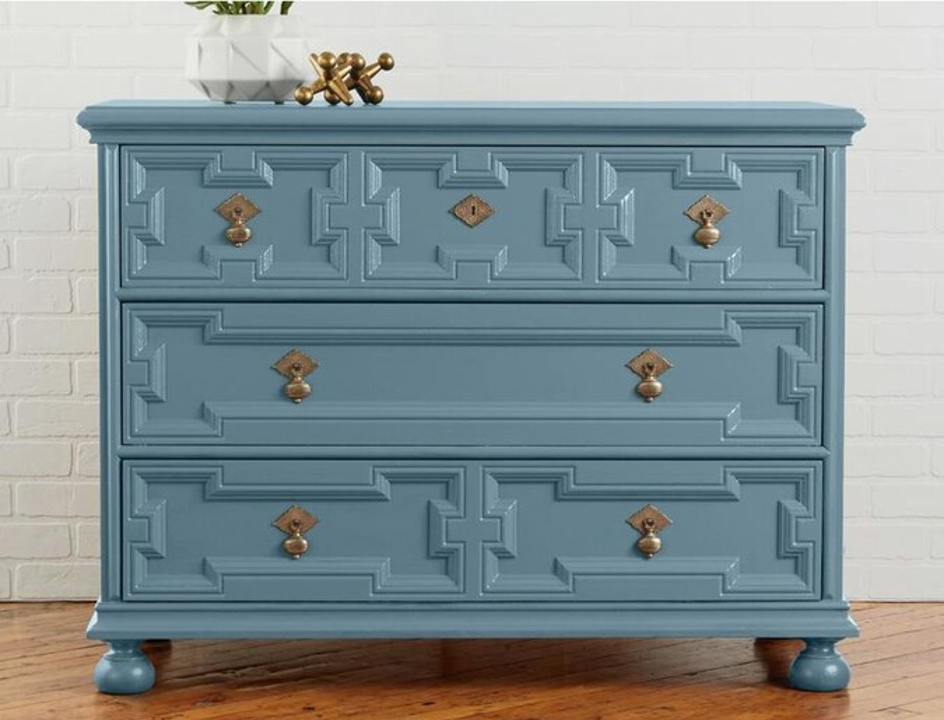 Summary:
Slightly less shiny
Also easy to clean.
Doesn't hide surface imperfections
Recommended for door frames, cabinets, Kitchens, Bathrooms, etc
3. SATIN (26% to 40% gloss)

Just like the name suggests this finish resembles the texture and look of satin cloth. It has a hint of a shine to it especially when compared to eggshell but isn't as reflective as the semi glass; placing it somewhere in the centre of the sheen spectrum. It manages to cover up most of the surface imperfections.
It can be used for walls in interiors as well as exteriors because it can be wiped or scrubbed clean easily. As opposed to other matte finishes it sheds water easily thus proving to be slightly water-resistant as well but as it isn't glossy the colour doesn't look as bright.
Summary:
Shiny but with a slightly matte effect
Easy to clean minute stains
Hides minute surface imperfections.
reflects the light and brings out the colour.
great in small spaces with little natural light
4. EGGSHELL (10% to 25% gloss)

Eggshell is the go-to finish of many designers when it comes to interiors, especially living rooms, hallways, dining areas, family rooms or other common areas. It is washable with very little gloss to it thus hiding the surface imperfections well. As the name suggests this popular finish resembles the outer texture of an eggshell.
Summary:
Matte with a slight shine
Easy to clean minute stains
Good for walls in high traffic areas
Recommended for kid's rooms, living rooms, dining rooms and hallways.
5. FLAT or MATTE
(Flat – 0% to 4% gloss) (Matte – 5% to 9% gloss)

This is a complete opposite of a gloss finish with absolutely no shine. The flat or matte finish much like gloss, in fact gets its name from the lack of reflective properties. Though these two finishes are mostly clubbed together they are slightly different from each other. A matte finish has a hint of gloss when compared to the flat one and thus is also washable but not as easily washable as compared to the rest of the finishes.
Both of them do a great job of hiding imperfections on the surface but specifically for a flat finish, walls cannot be cleaned easily if they get dirty or scuffed. But at the same time, this finish can be touched up with minimum effort making it hard to distinguish between the touch-up paint and the previously painted finish. A flat finish is mostly recommended for ceilings. The matte finish is also called a velvet or suede paint finish and is usually selected for walls in high traffic areas.
Speaking of velvet, are you a fan of that fabric? You can read more about this glamorous design trend.
Summary:
MATTE

– Has very little gloss
– More washable than flat paint but less than others
– Hides imperfections on the surface.
– Also called velvet or suede finish.
– Great for walls in high traffic areas
FLAT

– Has hardly any gloss
– Not washable
– Good for hiding imperfections.
– Recommended for ceilings.
– Walls are non-washable if they get dirty or scuffed
There are more finishes like chalk paint. You can read all about it here.
Make sure you know your paint finishes before you start selecting materials and furniture so you can select the most appropriate one for your design. Take into consideration all the aspects both aesthetically as well as functionally before choosing it. Tell us about your favourite paint finish in the comments below.